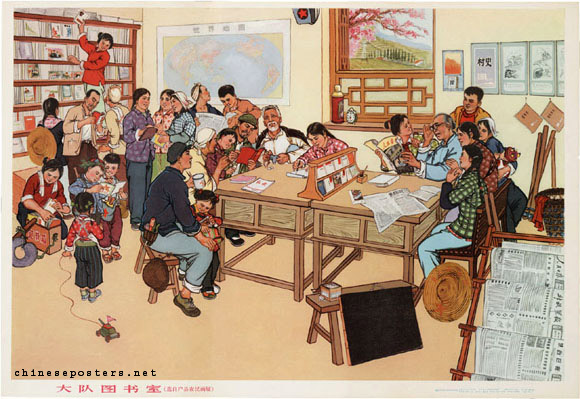 Designer: Zhao Kunhan (赵坤汉)
1975, January
The production brigade's reading room
Dadui tushushi (大队图书室)
Publisher: Shanghai renmin chubanshe (上海人民出版社)
Size: 53x77 cm.
Call number: BG E12/124 (IISH collection)

The situation in the countryside improves. The production brigade now even has a reading room. On posters like this one, no detail is arbitrary. Every magazine and booklet pictured exists in real life.