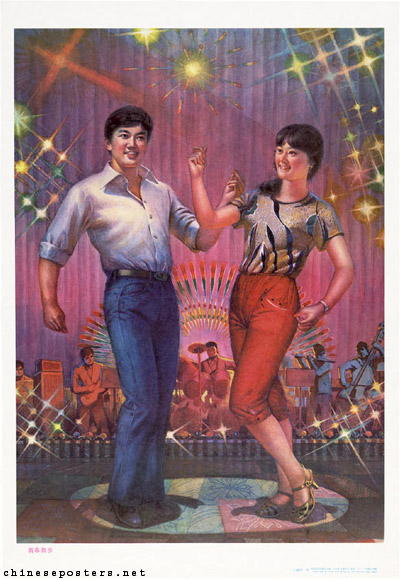 Designer: Wang Bingkun (王炳坤)
1986, April
Youthful dancesteps
Qingchun wubu (青春舞步)
Publisher: Lingnan meishu chubanshe (岭南美术出版社)
Size: 77x53 cm.
Call number: BG E13/441 (Landsberger collection)

Disco is a huge craze in the 1980s. The poster shows that it is accepted and should no longer be condemned as a form of Western decadence.