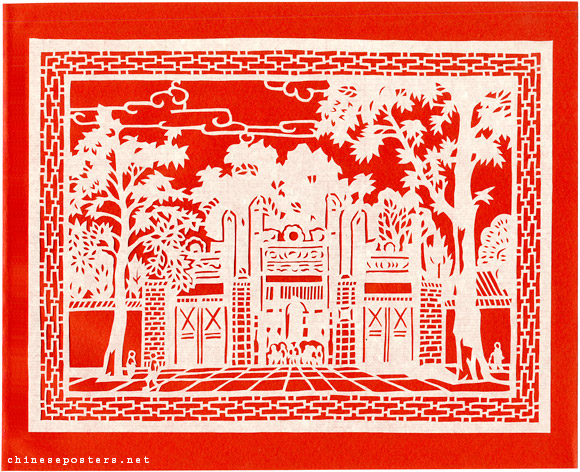 Designer unknown (佚名)
Late 1970s - early 1980s
Publisher unknown
Size: 13.5x17.5 cm.
Call number: PC-PC003-03 (Private collection)

Chinese papercut from the series 'Scenic spots in Kwangchow'. White paper, scanned against the original red background paper.

Main gate of the Peasant Movement Institute (农民运动讲习所, Nongmin Yundon Jiangxisuo), the Communist Party school where Mao Zedong taught in 1926.