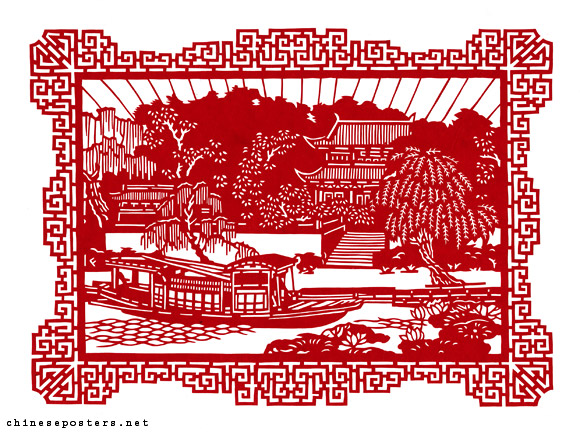 Designer unknown (佚名)
Mid 1970s
Publisher unknown
Size: 15.5x21 cm.
Call number: PC-PC004-04 (Private collection)

Chinese papercut, from the series 'Sacred revolutionary spots'.

South Lake (南湖; Nanhu) in Jiaxing (嘉兴), where the last session of the first congress of the Communist Party of China was held in 1921 on a boat. The first sessions had been held in Shanghai, but after the police found out about the meeting, the delegates decided to move to another location.