previous
| next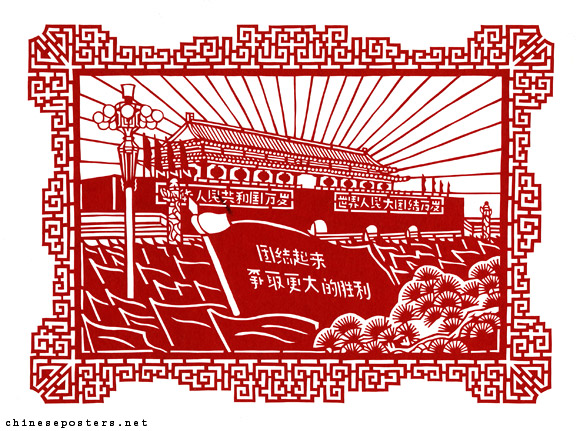 Designer unknown (佚名)
Mid 1970s
Publisher unknown
Size: 15.5x21 cm.
Call number: PC-PC004-06 (Private collection)

Chinese papercut, from the series 'Sacred revolutionary spots'.

Tian'anmen in Beijing, the site of the proclamation of the People's Republic on 1 October 1949, and the site of the annual parades on 1 October to commemorate the event.