previous
| next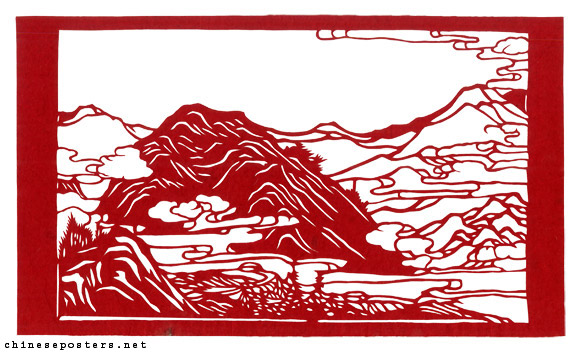 Designer unknown (佚名)
Mid 1970s
Huangyangjie (Jiangxi province)
Huangyangjie (Jiangxi sheng) (黄洋界 - 江西省)
Publisher unknown
Size: 13x22.5 cm.
Call number: PC-PC009-08 (Private collection)

Chinese papercut, from the series 'Sacred Places of the Revolution'.

Huangyangjie is located in Jinggangshan, and was the most famous post held by the communists under Mao's command. Mao Zedong mentioned Huangyangjie several times in his poems, such as

From Huangyangjie roars the thunder of guns
Word comes the enemy has fled into the night

and

Our defence is like a strong fortress,
Our wills, united, form a yet stronger wall.
The roar of gunfire rises from Huangyangjie,
Announcing the enemy has fled in the night.