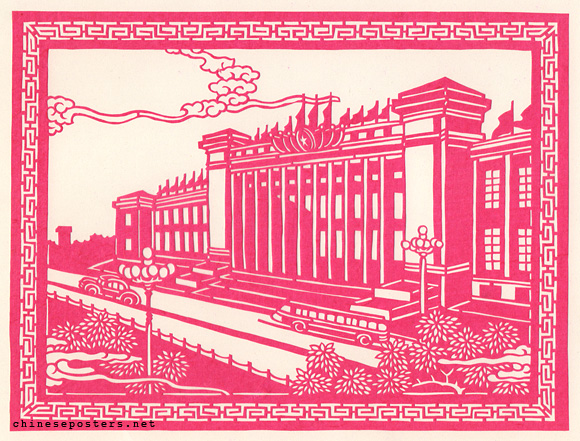 Designer unknown (佚名)
Mid 1970s
National Museum of China
Publisher unknown
Size: 14,5x19 cm.
Call number: PC-PC011-03 (Private collection)

This building housed two museums since 1959: the Museum of the Chinese Revolution and the National Museum of Chinese History. In 2003 these merged into the National Museum of China (中国国家博物馆, Zhongguo guojia bowuguan).