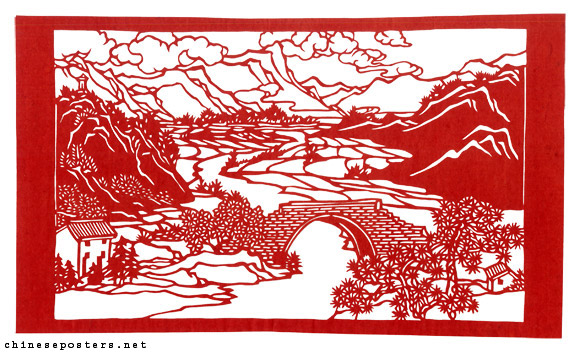 Designer unknown (佚名)
Mid 1970s
Longyuankou (Jiangxi province)
Longyuankou (Jiangxi sheng) (龙源口 - 江西省)
Publisher unknown
Size: 13.5x22 cm.
Call number: PC-PC009-05 (Private collection)

Chinese papercut, from the series 'Sacred Places of the Revolution'.

Longyuankou is located on the side of Jinggangshan, which is a national scenic resort. Longyuankou was the place where the Red Army made the first win of defensive war, the Longyuankou Triumph.