上海滩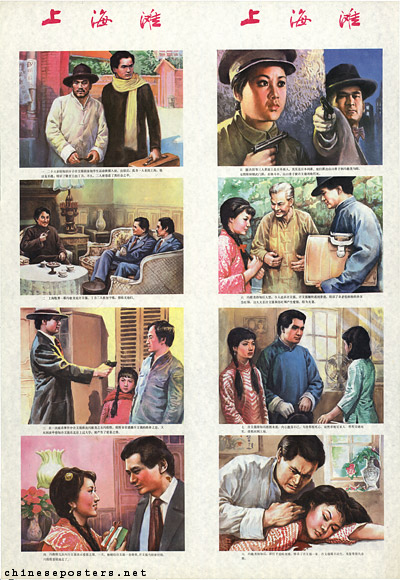 Tianjin renmin meishu chubanshe (天津人民美术出版社)
The Bund was a Hong Kong period drama television series first broadcast on Hong Kong TVB in 1980. It is praised as "The Godfather of the East" and spawned two sequels, two remakes, and a film adaptation. The lead roles were played by Chow Yun-fat (周润发) and Angie Chiu (赵雅芝).
Set in Shanghai during the Republic of China, the play describes the love stories of characters in the Shanghai gang and the love story between Xu Wenqiang and Feng Chengcheng in 25 40-minute episodes. The play was introduced to mainland China for airing in 1985
This poster, and its companion piece, are a cartoon retelling of the story.