霍元甲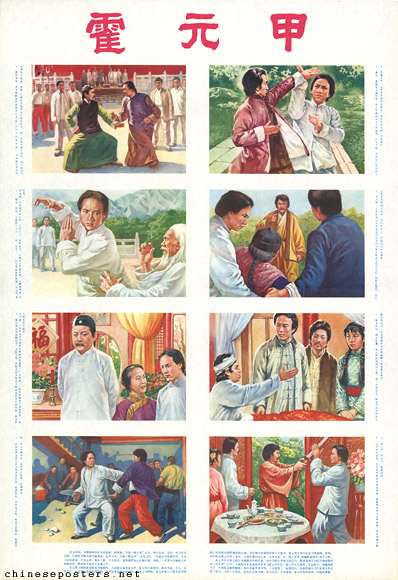 Tianjin renmin meishu chubanshe (天津人民美术出版社)
"Daxia Huo Yuanjia" (Fearless) is a Hong Kong costume martial arts movie directed by Xu Xiaoming, starring Huang Yuanshen, Michelle, and Liang Xiaolong. The show was produced by Hong Kong Asia Television and premiered in 1981, with a total of 20 episodes. In 1983, the show was introduced to mainland China, first broadcasted on Guangdong TV Station, and then broadcast on CCTV and other TV stations.
The play portrays the legendary life of the famous martial artist Huo Yuanjia in the late Qing Dynasty: he learned from the best of others, and founded the "Jingwu Sports Association", focusing on national justice and dedicated to the Chinese martial arts world. In the era of national peril and invasion by the great powers, he traveled across the country, using his superb martial arts to repeatedly defeat foreign fighters and powerful men, to fight for the people and erase shame for the country, which greatly stimulated the national self-confidence and patriotism of the Chinese people.
This poster, and its companion piece, are a cartoon retelling of the story.