坚决斩断美国侵略者撒布细菌的罪恶血手!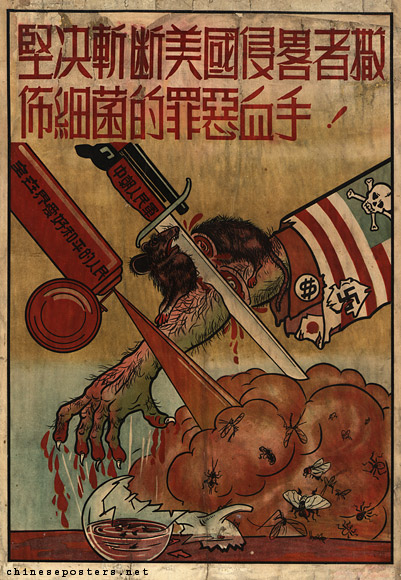 During the Korean War, the Chinese leaders are convinced that the US are preparing to use bacterial weapons against the country. Massive inoculation campaigns are started to protect the people.
Text on the hilt of the bayonet: "Chinese and Korean People's Armies" (Zhong Chao Renmin Jun - 中朝人民军).
On the insecticide sprayer: "Peace-loving people of the world" (Quan shijie aihao heping de renmin - 全世界爱好和平的⼈人民).