危害人民法钢难逃!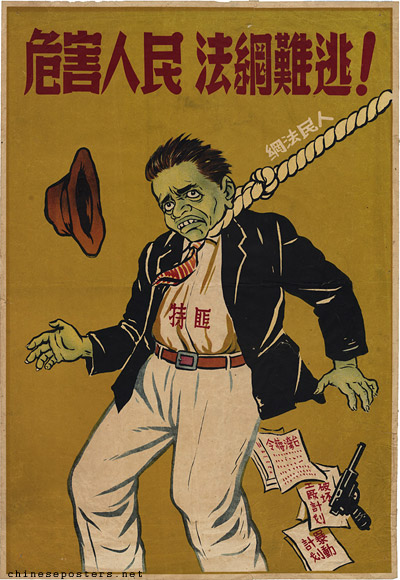 A spy or secret agent. The characters on his shirt read: 特匪, tefei, 'bandit spy'.
The white characters above the noose, to be read from right to left: 人民法網 - Renmin fayuan - People's tribunal.
On the three pieces of papers, below right:
台灣海令 - Taiwan Haixia - Taiwan Strait.
工廠計划 破坏 - Gonchang jihua pohuai - Plan to destroy factories.
計划 暴動 - Jihua baodong - Plan for insurrection.