要做革命的接班人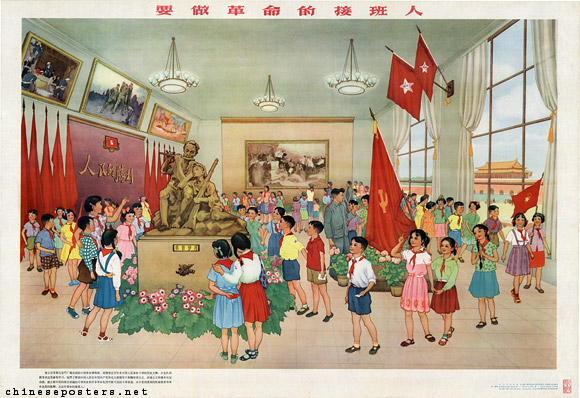 Renmin meishu chubanshe (人民美术出版社)
The school children visit the exhibition in the Museum of the Chinese Revolution. Through the window, Tian'anmen Gate is visible.
The sculpture is Tough Times  or Tough Years  by Pan He, 1957. The large drawing in the background: The Bloodstained Shirt (血衣) by Wang Shikuo (王式廓).
"Revolutionary successors" were very much on Mao Zedong's mind in the period preceding the Cultural Revolution.
This is a print from the second edition (December 1964).