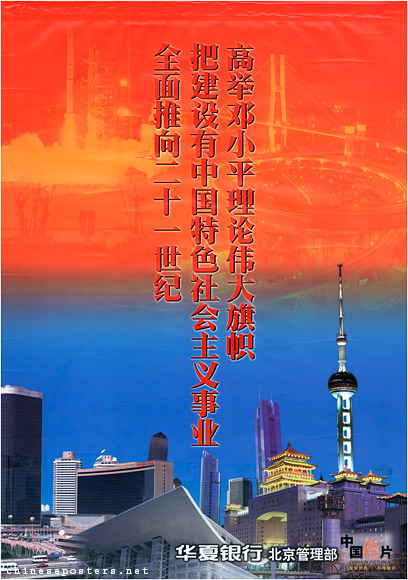 Deng Xiaoping Theory (Deng Xiaoping Lilun, 邓小平理论) encapsulates the various policy pronouncements that guided the reform process that started in 1978. The Theory can be seen as a major departure from Mao Zedong Thought, as Deng insisted that "economic development is the centre of party work". Two of the late patriarch's famous dicta were: "It always stands to reason to develop the economy faster" and "The economy must cross a new threshold every few years." Deng's development plan resulted in tremendous development, explosive growth and the first traces of a consumer society. At the same time, it engendered undesirable consequences that affected stability and the potential for the party's continued rule. They include polarisation of rich and poor; a big gap between coastal and western China; rank corruption; and the neglect of indoctrination in Communist orthodoxy in particular.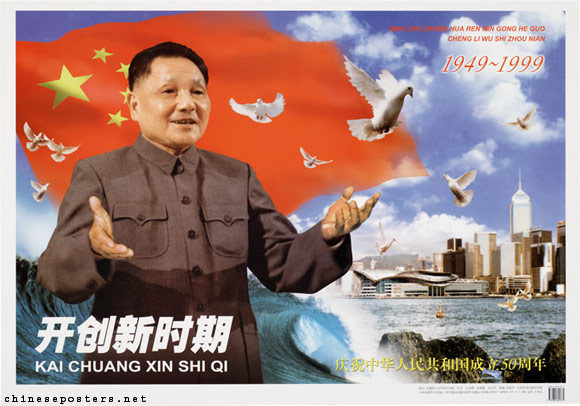 In foreign policy, Deng formulated the theory that China should "adopt a low profile and never take the lead". And given his country's dependence on the American market as well as its investment and technology, Deng's main policy towards the United States was to avoid confrontation. In concert with his foreign policy, Deng saw the People's Liberation Army as a mainly defensive force. His major contributions included the massive demobilisation and budget cuts in the 1980s and early 1990s.
After Deng's death in 1997, Jiang Zemin has been instrumental in having Deng Xiaoping Theory included in the canon of Marxism-Leninism, Mao Zedong Thought. This has as yet not resulted in the addition of Deng's portrait to the pantheon of Marxist theory.
Deng Xiaoping, Selected Works


Information Network of the Guangdong Provincial Research Center for Deng Xiaoping Theory

[in Chinese]
Willy Wo-Lap Lam, "Jiang still thinking it through", South China Morning Post, 5 January 2000