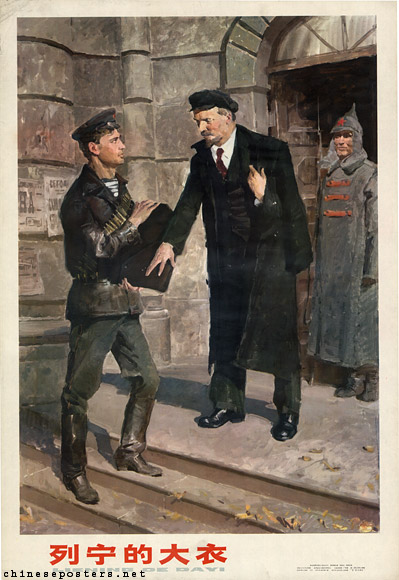 Aside from the regular appearance of his image on Tiananmen Square during occasions of national importance, Lenin (Ленин - birth name Vladimir Ilyich Ulyanov - Владимир Ильич Ульянов), as one of the major founts of ideological wisdom, has not been visualized as often as Karl Marx. Some episodes from his life, such as the one where he gives away his overcoat, were used for educational purposes.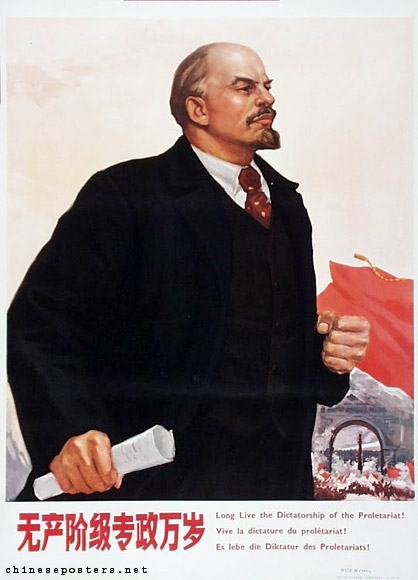 In the early 1970s, however, Lenin in one of his well-known poses was used to lend extra weight to the concept of the dictatorship of the proletariat (above).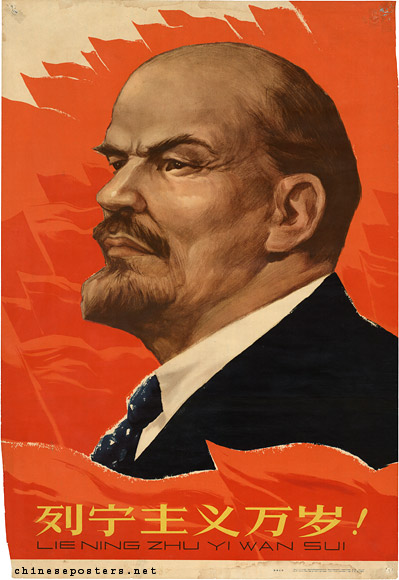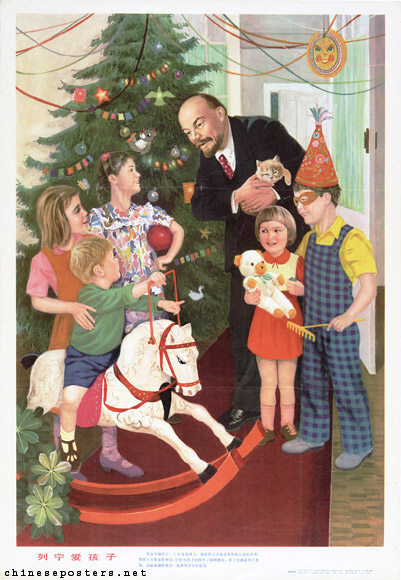 The poster above is a bit problematic. Designed by veteran artist Ha Qiongwen, it borrows from the "Lenin is a friend of children" theme, popular in the Soviet Union. Yet this poster doesn't seem to serve a clear political and/or propaganda purpose, but mostly succeeds in making look Lenin slightly ludicrous.
In the late 1990s, Lenin was even used in a campaign to stop people smoking.