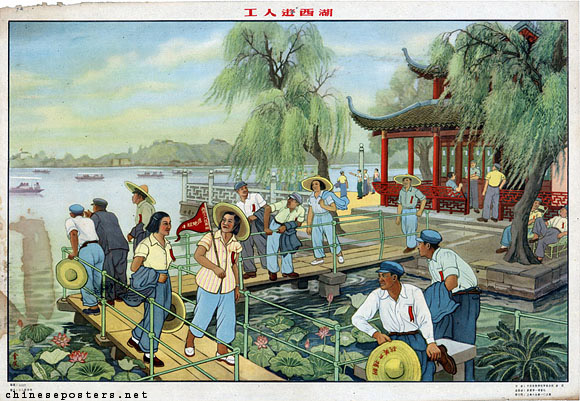 Judging by the propaganda imagery produced in the People's Republic of China since 1949, if it was the aim of the Chinese Communist Party (CCP) to create a socialist Utopia, this ideal society that was on the verge of being realized offered hardly any room for leisure (ziyou shijian 自由时间, xiuxian 休闲, xianxia 闲暇) activities. The focus of most of the works of propaganda art rather was on back-to-back mass movements, part of the disciplining process involved in state building, which sapped the strength of the people, leaving them too exhausted for almost anything but sleep. Only children could be shown at play, as long as their games could be interpreted as politically or didactically meaningful.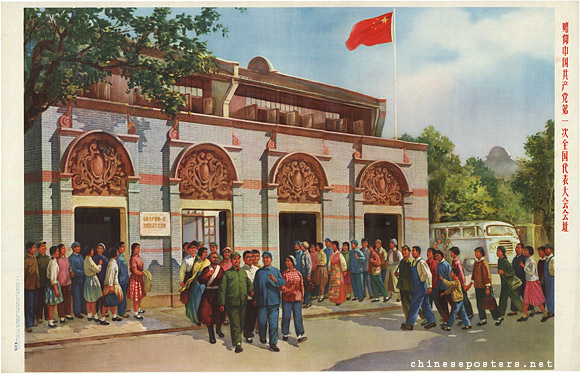 And yet, despite this impression of continuous political and productive activity, as more and more propaganda posters published in the PRC have come to light over time, it has become possible to tease out a distinct subgenre of materials that actually was devoted to leisure activities. Even during the most climactic of the mass campaigns that engulfed the PRC during the first three decades of its existence, visual propaganda that engaged with some form of leisure was produced. The imagery of this type of propaganda ranges from recreations of 'spontaneous' after-work sports events, group excursions to places of revolutionary significance or grenade-throwing challenges to bouts of tug-of-war.
Leisure activities, such as tourist trips by (model) workers to famous sites, as in "Workers visit West Lake" from the early 1950s, were scripted and structured by the government. Tourism was not considered an essential economic sector and as such did not exist at the time, the freedom of movement was being curtailed, and spending money on frivolous extracurricular activities was frowned upon. As Yang Zhiyuan, a former manager of the China International Travel Service, the official Chinese tourist agency, noted in an interview, "The only sort of 'travel' Chinese people did was government-funded trips on official business ... Even a visit to your native place from the city you lived in couldn't be done without a travel permit ... You wouldn't even dream of freely traveling a hundred miles from where you lived".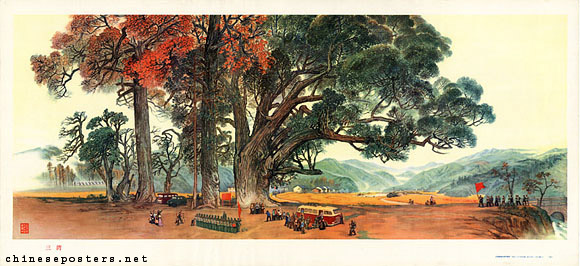 Once the initial revolutionary fervor had started cooling off after the formal conclusion of the Cultural Revolution in 1969, the idea of traveling to significant or historical places as a bonding, disciplining or educational mechanism remained. Study trips in groups to model destinations like Dazhai or Daqing, trips to favorite conference destinations such as Lushan, trips to historical destinations such as Sanwan in Jiangxi Province, where Mao reorganized the army under CCP leadership in 1927, continued. Aside from the learning experiences these trips could provide, they were also clearly seen as providing symbolic capital to the participants: not everybody was able to travel. Note that many or the erstwhile Red Guard and other revolutionary destinations now have become integrated in the various itineraries that make up "red tourism", the heritage tourism that has become popular after 2000.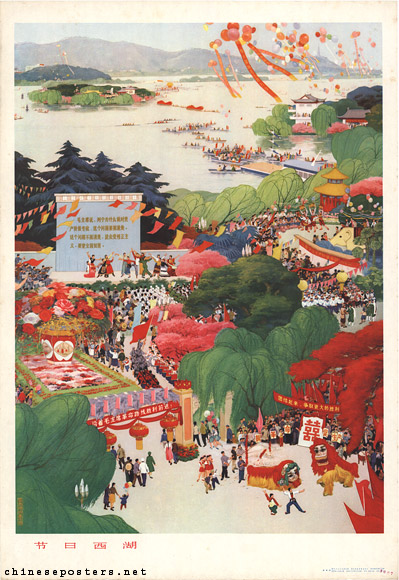 C.C. Caraba, "Communist heritage tourism and red tourism: concepts, development and problems", Cinq Continents 1:1 (2011), 29-39
Chang-tai Hung, "Communist Tradition and Market Forces: Red Tourism and Politics in Contemporary China", Journal of Contemporary China (2018), 1-22
Kevin Latham, Pop Culture China! Media, Arts, and Lifestyle (Santa Barbara: ABC-CLIO, Inc., 2007)
Yiping Li, Zhi Yi Hu, Chao Zhi Zhang, "Red tourism: sustaining communist identity in a rapidly changing China", Journal of Tourism and Cultural Change 8:1 (2010), 101-119
Xianrong Luo, Songshan (Sam) Huang & Graham Brown, "Backpacking in China: A Netnographic Analysis of Donkey Friends' Travel Behaviour", Journal of China Tourism Research 11:1 (2015), 67-84
Honggen Xiao, "The discourse of power: Deng Xiaoping and tourism development in China", Tourism Management 27 (2006), 803–814
Sang Ye, "1979: Huang Shan, Selling Scenery to the Bourgeoisie - An Oral History Account of Chinese Tourism, 1949-1979", China Heritage Quarterly 18 (2009)