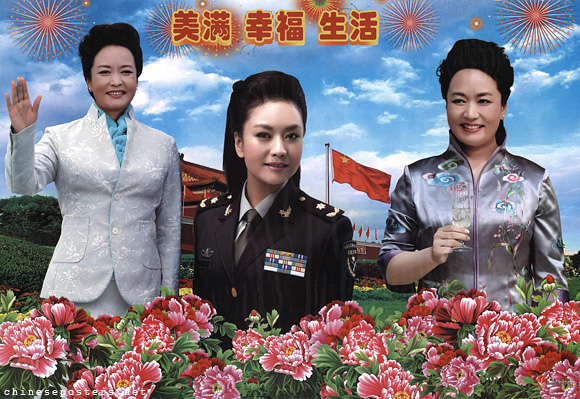 Peng Liyuan (彭丽媛, born 1962, Yuncheng county, Shandong Province) is considered one of China's major vocal performers. Aside from that, she is the second wife of Xi Jinping, the Chinese General CCP Secretary, President and Commander-in-Chief. They married in 1987 and have a daughter, Xi Mingze (1992). Given her star status, she is widely seen as China's (first) true First Lady.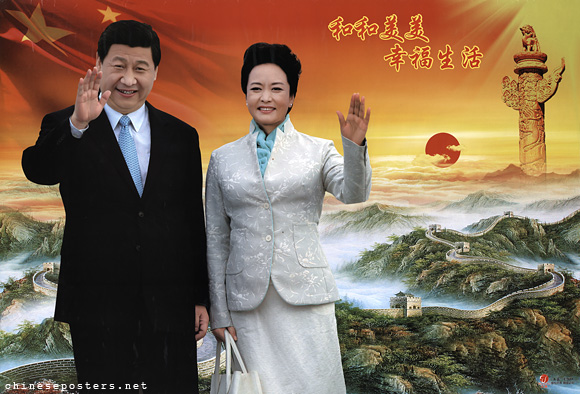 Ms. Peng, a soprano, enrolled in the Shandong Art School at age 14 and joined the People's Liberation Army four years later as a regular soldier. As a talented singer, she performed for the troops, singing patriotic songs praising the nation and the Party. She made her national debut during the first CCTV New Year's Gala in 1983. After her marriage to Xi, he and Ms. Peng often spent long periods of time apart from each other; similar to many ordinary Chinese couples. Ms. Peng would remain in Beijing, while Xi would be working in Fujian, Zhejiang, or elsewhere. Over the years, Ms. Peng has appeared in many New Year's Galas and won various national singing contests.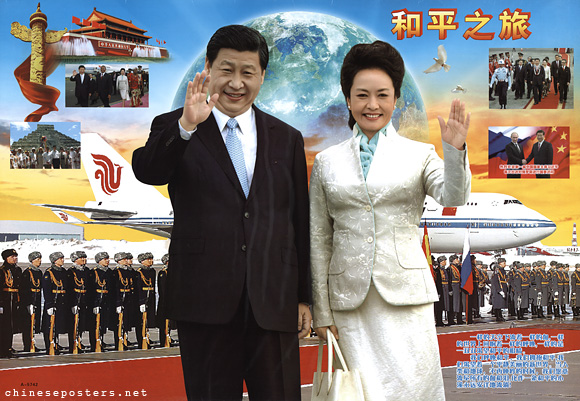 Ms. Peng remained a member of the PLA Song and Dance Troupe and held a rank equivalent to Major General. She later became Dean of the PLA Academy of Art; she is now President of the Academy.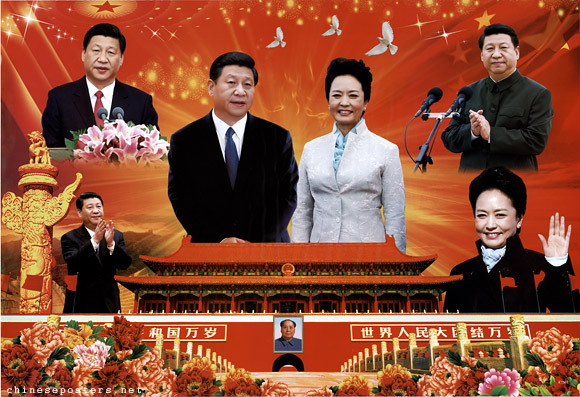 To avoid overshadowing her husband after he became the leader of the PRC, Ms. Peng has kept out of the limelight as much as possible; she no longer performs as a singer. During formal appearances, such as state visits, she draws considerable public interest. Many see similarities between Ms. Peng and Jiang Qing, Mao Zedong's wife. Like Jiang Qing, Ms. Peng takes an interest in the performing arts. It was a curious coincidence when in 2015, Ms. Peng decided to take on the position of artistic director in the re-staging of the revolutionary opera The White-Haired Girl. This opera was one of Jiang Qing's model plays during the Cultural Revolution. Coincidentally, Ms. Peng performed the lead role of the White-Haired Girl in the 1980s.