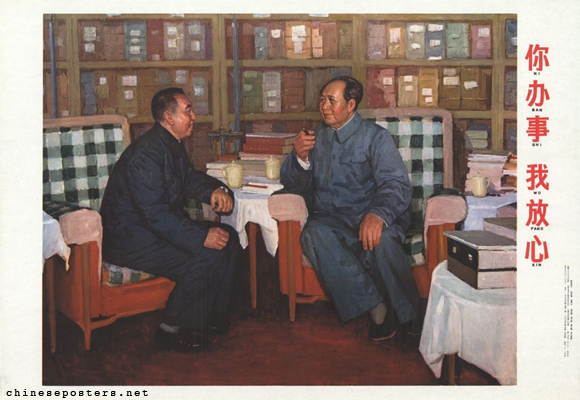 The scramble for power between Hua on the one hand and Jiang Qing and the Gang of Four on the other revolved around the question who would be able to present himself as the true successor of Mao Zedong. Hua was able to produce something that he considered to be a 'testament' in Mao's handwriting. This testament consisted of three notes that Mao had written in late April 1976, and handed over to Hua in his office-cum-library in Zhongnanhai. These notes read: "Take your time, don't rush", "Follow the principles in the past", and the most famous one, "With you in charge, I'm at ease" (Ni ban shi, wo fang xin 你办事我放心).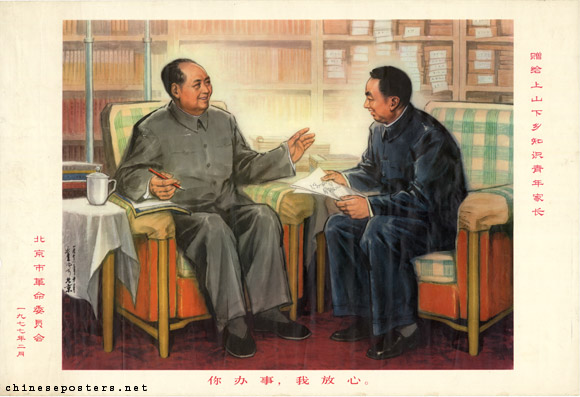 Moreover, Mao was on record as saying that Hua Guofeng should be advertised so that the people would get to know him gradually. Once Mao had died, the struggle between Hua and Jiang revolved around the contents of Mao's 'Last Will'. Jiang challenged Hua as the designated successor by forging Mao's note "Follow the principles in the past" so that it now read "Act according to past principles".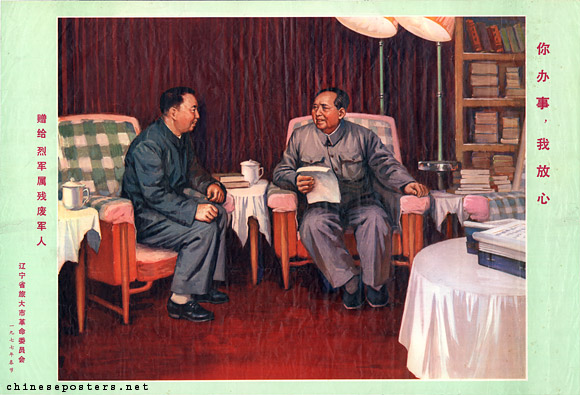 With this forgery in hand, she announced publicly that she and the Gang were the true successors of Mao, as they were in possession of Mao's latest 'Last Will'. Despite Jiang's attempts to have this competing 'testament' recognized, her hopes were dashed when various old Party cadres and Army men, including Ye Jianying, Li Xiannian, Xu Xiangqian and Nie Rongzhen, assisted Hua in arresting Jiang and the Gang.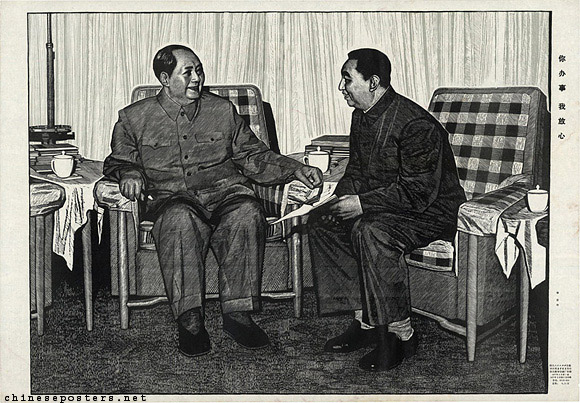 Given the heat with which Mao's succession was contested, it should be no surprise that the scene in which Mao handed over his testament to Hua was replayed endlessly - but with minor variations - in propaganda posters.