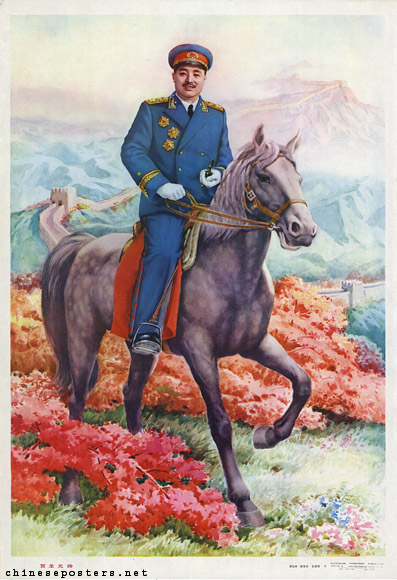 The pipe-smoking He Long (贺龙, 1896-1969) was one of the more colorful of the marshals. Born in Sangzhi, Hunan Province, he was the son of a minor military officer who was a member of the Gelaohui (Elder Brother Society), a secret society dating from the beginning of the Qing dynasty. He, who was a cowherd during his youth, received no formal education, and as late as the 1930s, he was still only semi-literate.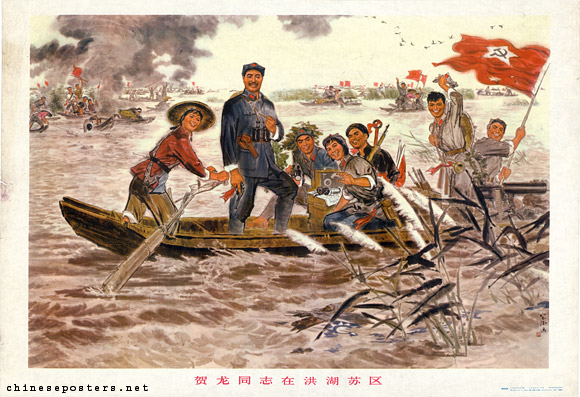 According to some accounts, He was something of a modern Robin Hood, stealing from the rich while protecting the poor. This view is based on recollections that He killed a local magistrate, who had murdered his uncle, and afterwards became an outlaw. By the mid-1920s, he had emerged as an important local military figure, and in 1927, he was recruited for, and joined, the CCP. During the Long March, he emerged as a supporter of Mao's strategies.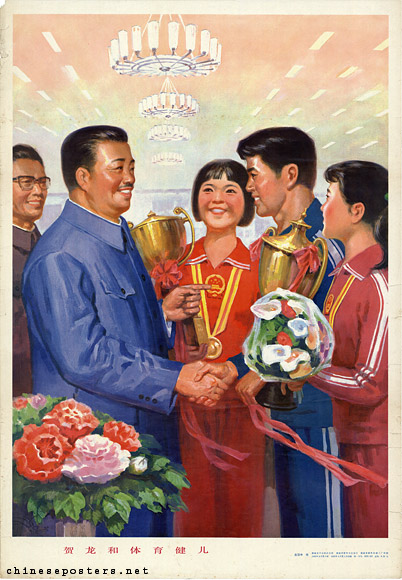 After the founding of the PRC, He played an important role in military and civilian affairs. He headed the National Sports Commission, was a vice-premier and a vice-Chairman of the Central Military Commission. He was made a marshal in 1955 and joined the Politburo in 1956. He Long was branded as an anti-Party element and purged in 1966 by Lin Biao, with the support of Jiang Qing and Kang Sheng. He died in prison, having been denied medical treatment for his diabetes. He's case was redressed in 1974.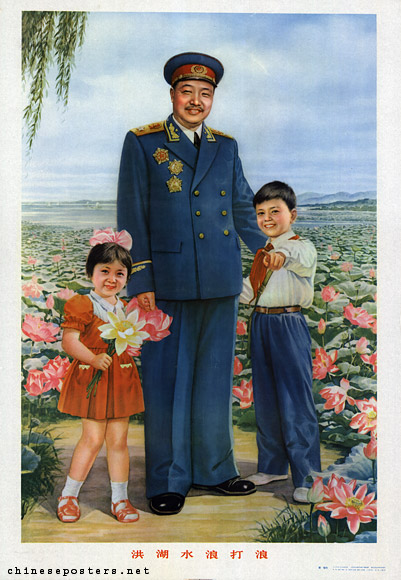 Wolfgang Bartke, Who was Who in the People's Republic of China (München: K.G. Sauer, 1997)
Wolfgang Bartke, Biographical Dictionary and Analysis of China's Party Leadership 1922-1988 (München: K.G. Sauer, 1990)
Chen Yu (ed.), Zhonghua renmin gongheguo 36 junshijia [36 Strategists of the People's Republic of China] (Shanghai: Shanghai wenyi chubanshe, 2002) [in Chinese]
Guo Jian, Yongyi Song & Yuan Zhou, Historical Dictionary of the Chinese Cultural Revolution (Lanham: The Scarecrow Press, Inc., 2006)
Donald W. Klein & Anne B. Clark, Biographic Dictionary of Chinese Communism (Cambridge: Harvard University Press, 1971)
Liao Yiwen (ed), Tian Lun [Family Love and Friendship) (Tianjin: Tianjin jiaoyu chubanshe, 1995)
Yang Kelin (ed.), Wenhua dageming bowuguan [Museum of the Cultural Revolution] (Hong Kong: Dongfang chubanshe youxian gongsi, Tiandi tushu youxian gongsi, 1995) [in Chinese]
Zhang Songshan, "On the 'He Long Case Group'", Chinese Law & Government 29:3 (1996), 24-42
The He Long Memorial Hall

(in Chinese)