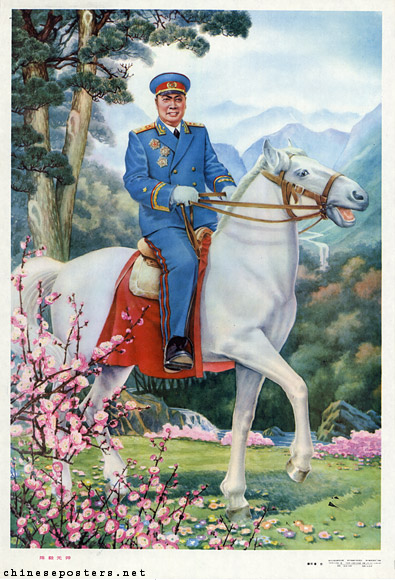 Chen Yi (陈毅, 1901-1972) was from a magistrate's family serving in Lezhi, Sichuan Province. Despite the official position of his father, the family's financial situation was poor after 1912. Despite this, Chen gained admission to a vocational school in Chengdu where he received his education and became a forward on the school's soccer team. In 1918, he qualified to join the combined work-study program that was organized in France. After his arrival in France, he went to Paris, attending a vocational school and following drawing classes; he earned a living washing dishes and loading barges. Later, he worked in a Michelin plant. In 1921, he joined the Chinese Socialist Youth Corps, of which Zhou Enlai also was a member. After an incident at the Lyon Institute, Chen and 102 others were expelled from France.
Chen returned to Sichuan in 1922, and the following year he went to Beijing, where he joined both the Communist Party and the Guomindang. Instead of engaging in political action, he studied at the Sino-French University until 1925. That year, he went to Canton (Guangzhou) to enter the Whampoa Military Academy. As an instructor in the political department, he served under Zhou Enlai. He took part in the Northern Expedition that started in 1926 and participated in the ill-fated Nanchang Uprising of 1927, together with He Long and others. The survivors retreated to southern Jiangxi, where they regrouped under the command of Zhu De; Chen was the political commissar. In the spring of 1928, they joined Mao Zedong in Jinggangshan. Combining their forces as the Fourth Red Army, Zhu became the commander and Mao the political commissar; Chen served as head of the political department.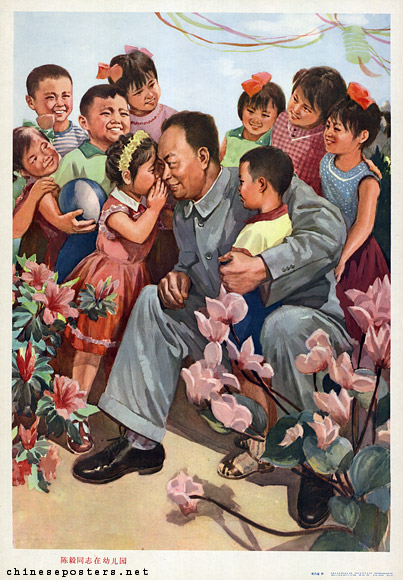 When the Communist forces left Ruijin to begin the Long March in 1934, Chen and others remained behind to cover the retreat. From that point on, he succeeded in carving out a base area in central China. By 1940, he establised his headquarters at Yancheng, Jiangsu Province. In 1941, Chen was named acting commander of the New Fourth Army (新四军), with Liu Shaoqi serving as political commissar. Only in 1944, Chen made his way to Yan'an to report on the situation. While in Yan'an, he was elected on the Central Committee in 1945. Upon his return to the field, he commanded the occupation of key areas along the east China coast from Zhejiang to Shandong. After the Huai-Hai battle in November 1948, the conquest of Nanjing and Shanghai was imminent.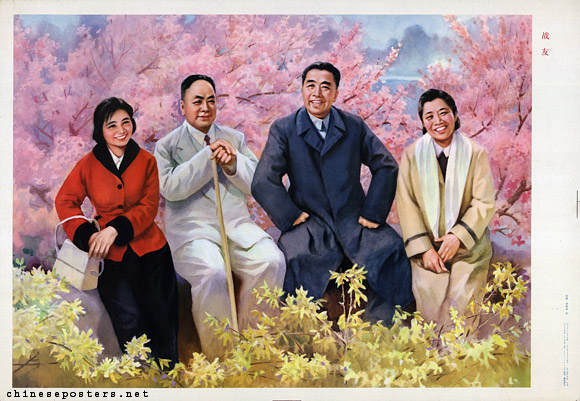 Chen became mayor of Shanghai in 1949. In 1954, he was named a vice premier of the State Council and a vice chairman of the National Defense Council, while continuing to serve as Shanghai's mayor. He was promoted to the rank of Marshal in 1955. To lighten the workload of Zhou Enlai, Chen was named foreign minister in 1958. In previous years, Chen and Zhou already had made foreign visits together, most notably to the Bandung Conference in 1955. While foreign minister, the rift between China and the Soviet Union became increasingly clear. One result was hat China more actively started to look for friends abroad. This made Chen, often dressed in a white suit, one of the most widely-traveled Chinese leaders, with trips to African, Southeast Asian and other potentially friendly nations.
In other respects, Chen was more worldly than his fellow leaders as well. He was known to don a beret in the field; as a gourmet; as a patron of the arts; and as a widely published poet. Chen was married to Zhang Qian (张茜).