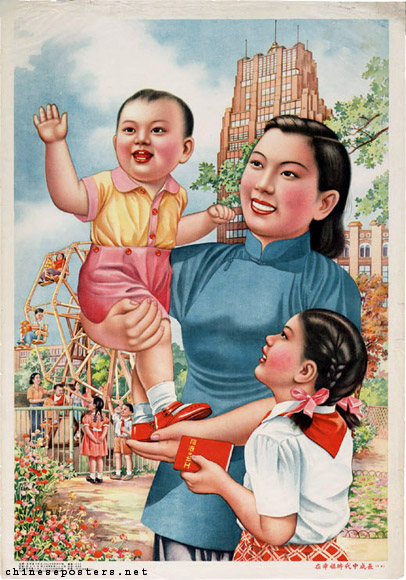 As a reflection of the fact that the sexual division of labor still existed in the People's Republic, women continued to be shown on posters while engaged in gender specific activities. Even after Liberation, they conspicuously featured in the scores of posters that were devoted to care giving, in any form.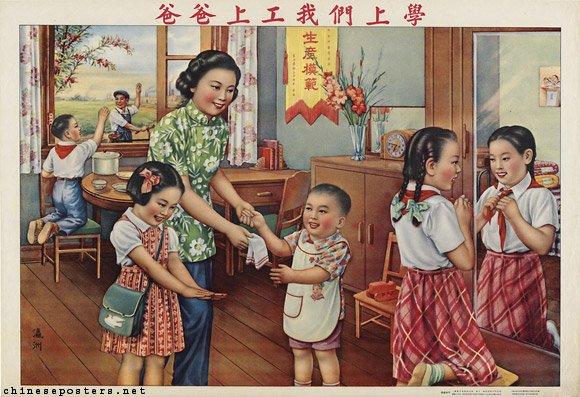 Aside from the materials that showed women actively taking part in all sorts of agricultural and industrial production, or as a member of the armed forces, or in various types of political and revolutionary activities, the roles of the caring mother, of the nurse, of the school teacher, of the person predominantly engaged in caring for the elderly, always have been visualized as being taken up by women. It is interesting to note that the task of supporting the aged, which traditionally was seen as the ultimate filial obligation of sons, increasingly was relegated to women.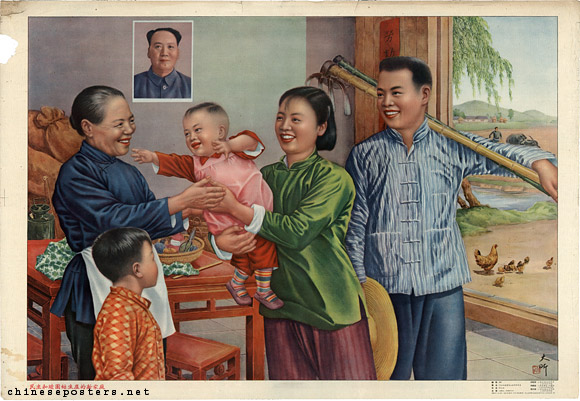 A special subsection of materials devoted to female caregivers was formed by the so-called 'barefoot doctors', a term that was made official in 1968. When the rural communes were set up during the Great Leap Forward, health care was organized in health stations at the commune level. The people employed by these stations, usually women, were part-peasant, part-doctor. As they wore no shoes most of the time, they became known as barefoot doctors. In the early 1970s, barefoot doctors were also given an active role in the implementation of the family planning policy then in force. In 1985, the term 'barefoot doctor' not only ceased to be used, but the rural health care situation deteriorated as well.