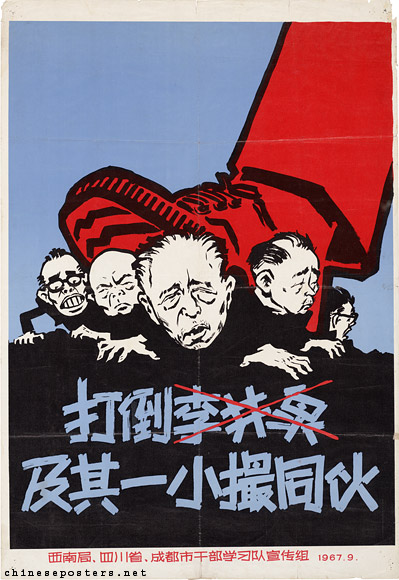 Li Jingquan (李井泉, 1908-1989) was born into a landlord's family in Huichang County, Jiangxi Province. He attended the Guomindang Peasants' Institute in Guangzhou that was led by Mao Zedong. In 1931, he joined the Red Army commanded by Zhu De in Jiangxi. Li participated in the Long March and teamed up with He Long. During the war, he fought in the Northwest, in Mongolia and in Shaanxi. Li remained in the Northwest until 1949, when he took part in the liberation of Southwest China. With He Long, Liu Bocheng and Deng Xiaoping, Li commanded the troops that liberated Sichuan. In 1950, he became the dominant figure in West Sichuan and by 1952, he was the top leader of all of Sichuan and a key figure for the entire southwest region, a position he retained until the Cultural Revolution. He moreover became active on the national level, first as a member of the Chinese People's Political Consultative Conference (1954), subsequently joining the Eight CCP Central Committee in 1956, and the National People's Congress (1965).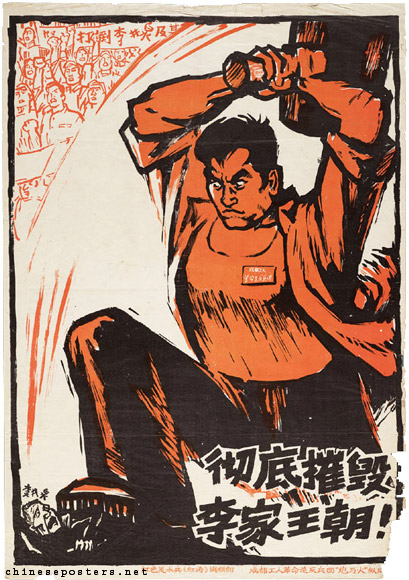 At the beginning of the Cultural Revolution in 1967, Li was severely attacked by Red Guards because of his collaboration with He Long and other alleged revisionists, including Liu Shaoqi, Deng Xiaoping, Beijing mayor Peng Zhen and Lu Dingyi, who was in charge of propaganda. In June 1967, he was publicly branded by 80,000 demonstrators as an anti-Party element, an anti-socialist, an opponent of Mao Zedong Thought, governor of his own kingdom (i.e., Sichuan) and as a tyrant. As a result, he was relieved of all his positions.
Li returned in the public view in 1973, when he was elected as a member of the 10th CCP Central Committee. After the Cultural Revolution, he took part in deliberations of important advisory commissions, including the Constitution Revision Committee (1980) and the Standing Committee of the Central Advisory Commission (1982-1985). Through these positions, he was able to play a role in the repudiation of the excesses that had been perpetrated during the Cultural Revolution.
Wolfgang Bartke, Who was Who in the People's Republic of China (München: K.G. Sauer, 1997)
Donald W. Klein & Anne B. Clark, Biographic Dictionary of Chinese Communism (Cambridge, MASS: Harvard University Press, 1971)