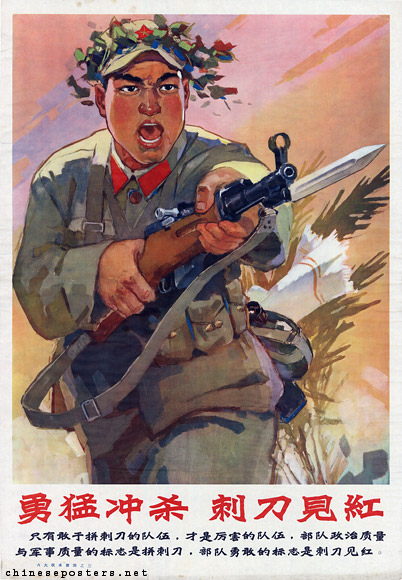 Charge courageously, the bayonet colors red, 1965
One of the policies that Lin Biao used in the late 1950s to ingratiate himself with Mao was the so-called 'Four Firsts' program that put men over weapons; political over other work; ideological over routine work; and 'practical thought' over book-learning. Lin's strategy very much coincided with Mao's newly discovered penchant for self-sacrifice and self-sufficiency, qualities that were called for after the disastrous Great Leap Forward campaign.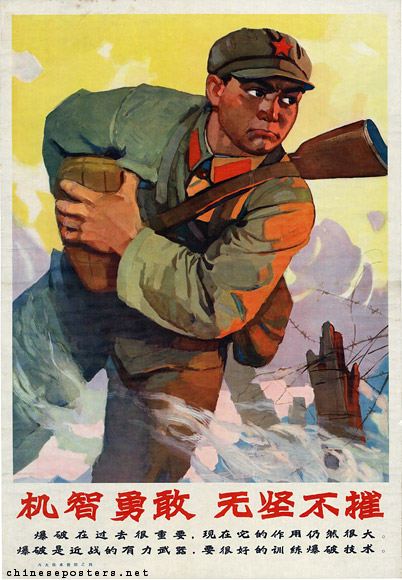 Brave and resourceful, be ever victorious, 1965
In order to prepare the troops for the new types of behavior that they were expected to display, this series was published in the summer of 1965. Note that a number of the posters actually refer to the final acts of a number of military martyrs, including Huang Jiguang and Dong Cunrui.