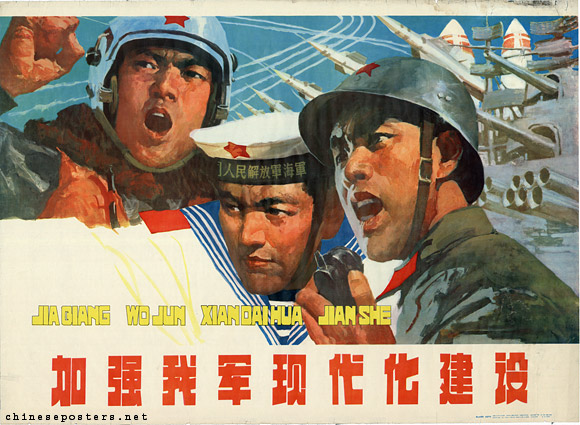 Given the PLA's questionable role in the Cultural Revolution and the rather unsuccessful punitive campaign against Vietnam in 1979, the organization was faced with an even more serious challenge under the Four Modernizations Campaign that was started under Deng Xiaoping in 1978. Deng forced the military to more or less finance its own modernization by cutting the official budget. By converting part of its industries to civilian production, the Army was able not only to supplement its income, but generate funds for the much needed modernization of its capabilities.
This turn of events, almost plunging the PLA from its position of preeminence to one of supplicant, called for some strong images to make the message acceptable to the rank and file.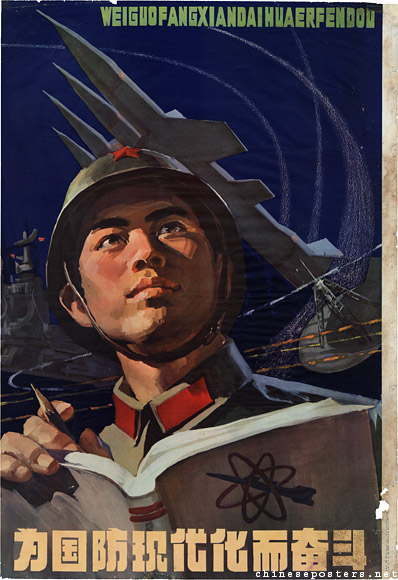 As a result of the Open Door policy and the early China hype it created abroad, the PLA was able to do some extensive window-shopping abroad, thus getting acquainted with the world's advanced weaponry. In order to earn funds to acquire such technology for domestic production, China became a major player in the world of conventional and nuclear arms sales. Joint ventures were another source of military technology. China's advantage in the world market is mainly because its technology is appropriate for less-sophisticated customers and that its level of prices is lower than that of other arms suppliers.
After the desintegration of the former Soviet Union, Russia has become one of China's main suppliers of advanced military technology.