David Alan Grier, The Book of David - Chairman Miaow - Shepard Fairey, Molotov Man - Chinese Restaurant, Toronto - The Economist - nickcalyx's Desktop - The Sydney Recreational Flying Club - Law & Order - New photographs with old slogans - Time Lapse in Beijing - Ever/Siempre's mural painting
Over the years, our posters have been used in many different ways: for exhibitions, as illustrations in books and periodicals, or to be shown on websites, blogs, social media.
Here we would like to give you just a few examples of less obvious cases. If you know other examples, please let us know!
---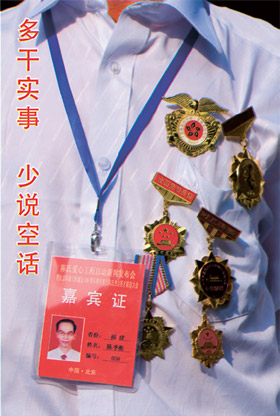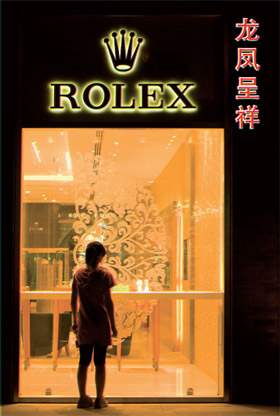 Dutch photographer Robert van Sluis (http://www.eyefordetail.nl/

) made several trips to China, to photograph the fast change from 'communist utopia' to 'neo-capitalist super-power'. The results were shown first in 2011, in his exhibition 'The New China - between ideal and reality. Van Sluis combined his photographs with slogans from Chinese propaganda posters to make the tension between ideal and reality - or between past and present - more tangible. He also edited the colours to create a poster-like atmosphere.
The photograph on the left has the slogan "We should do more and engage less in empty talk", the one on the right "Prosperity brought by the dragon and the phoenix".