The poster below introduces the necessity of and the ways to improve water conservancy work. The next poster spells out the larger issues at stake in forestry work.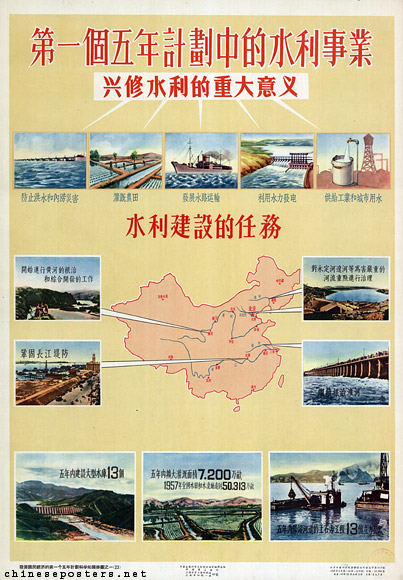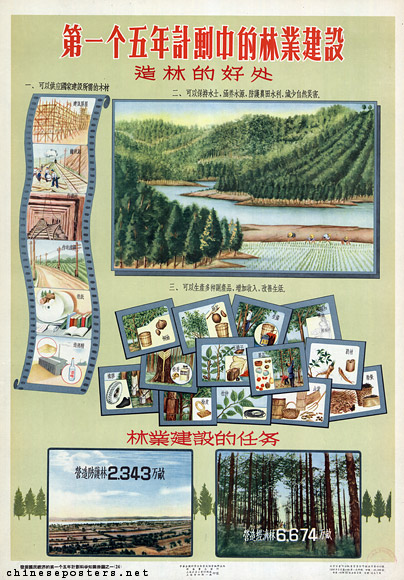 The plans for the improvement of forestry, including meteorological techniques, are presented in more detail in the poster below, specific water conservancy plans related to the Yellow river are presented in the next poster.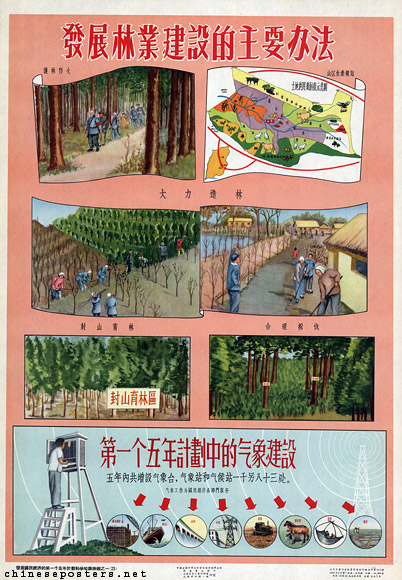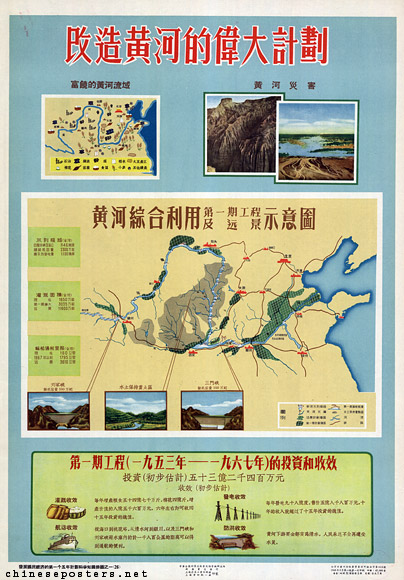 No economic development without improvements in transport. Existing and planned railroad links are detailed below. Looking at the situation in the early 1950s and comparing it with the breakneck speed of economic development and infrastructural development in the 1990s and '00s, it is truly shocking to see how closed off major parts of China still were in the early years of the PRC.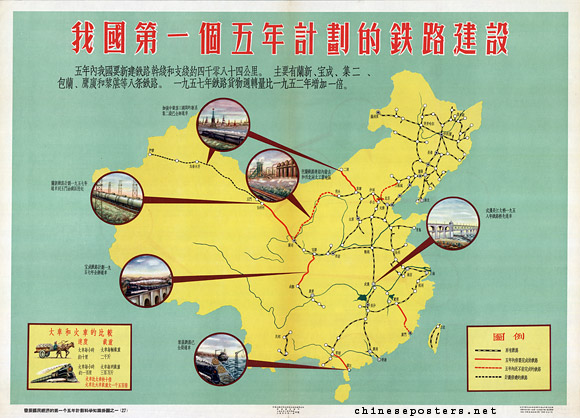 Improvement and further development of road-, water- and airlinks are discussed in the poster below. Somewhat as an afterthought, the poster at the bottom pays attention to the necessity to develop commerce, at the same time calling for the reform of privately run shops. This should indicate that private enterprise, at least in the commercial sector, still existed widely. In the lower section, the twelve most important consumer goods and the increases in their availability after the completion of the plan are highlighted.