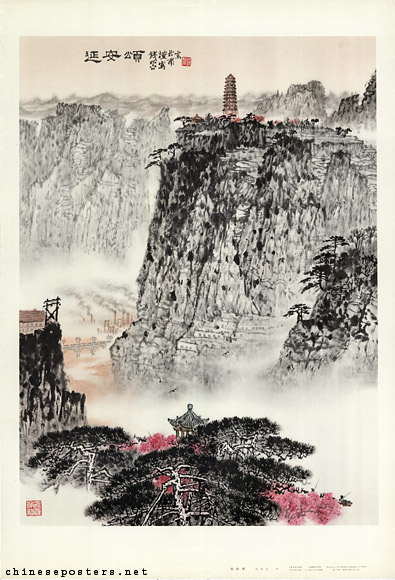 At the end of the Long March, the surviving remnants of the Communist Party and the People's Liberation Army reached the desolate and desperately poor area of Yan'an (延安), Shaanxi Province. In what was to become known as the Yan'an Period (1935-1947), most of the policies of the CCP that had been started in the Jiangxi Soviet were further refined and many others were first tried out. Here, the lingering influence of the Soviet Union in the fields of organization, politics and strategy, was replaced by a specific Chinese interpretation of how things were to be done. It was from here that the image of an upright and patriotic CCP spread to become a feasible alternative for the increasingly corrupt and inept Guomindang. In Yan'an, Mao Zedong's personal rule within the Party was consolidated; Mao Zedong Thought was formulated; the Mao cult was started; policies were set that were to guide literature and arts until the present day; rectification movements were employed to maintain discipline; friendships were formed, and antagonisms emerged that would be fought out during the Cultural Revolution; and the "mass line" ("from the masses, for the masses") was developed. It would all contribute to the formation of a myth that even today remains powerful among Party leaders.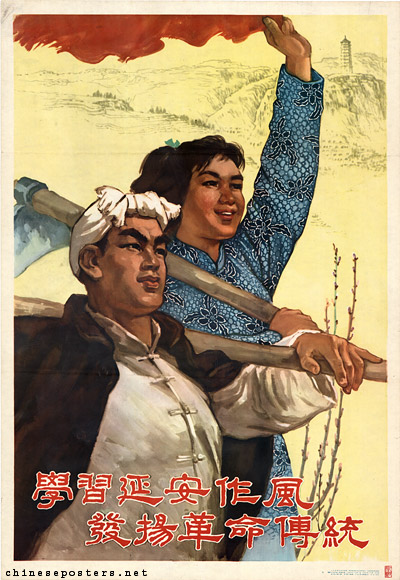 During the Cultural Revolution, Zhang Side, who was immortalized in Mao's famous Serve the People, one of the "Three Constantly Read Articles", came to personify the Yan'an spirit.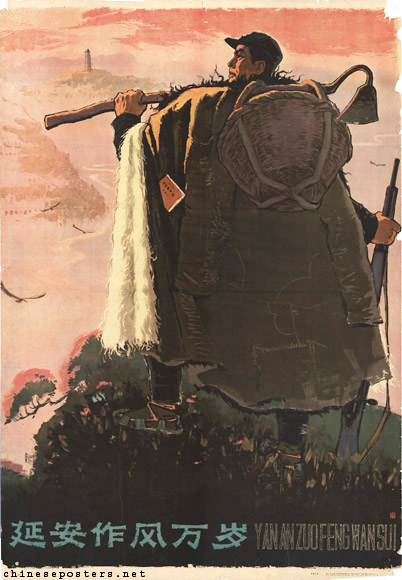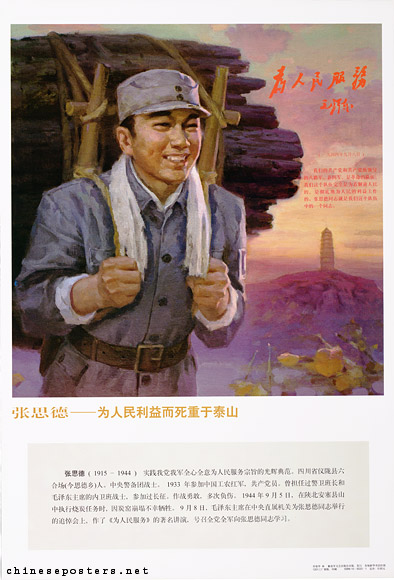 During the period of revolutionary networking (串联, chuanlian, 1966-1967), intended for the Red Guards to exchange revolutionary experiences, Yan'an was turned into a place of pilgrimage. The same happened with Jinggangshan, Ruijin, Shaoshan (Mao's birthplace), Luding and Zunyi.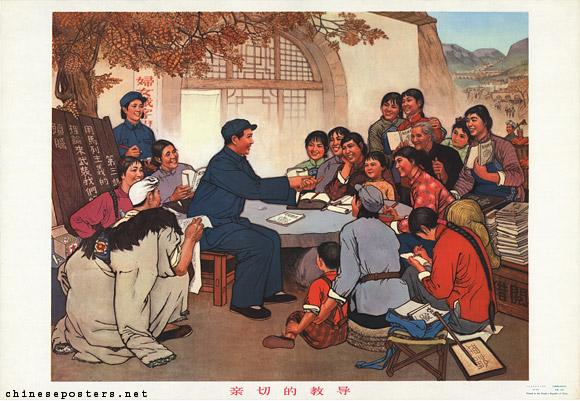 David Apter & Tony Saich, Revolutionary Discourse in Mao's Republic (Cambridge: Harvard University Press 1994)
Kirk A. Denton, "Yan'an as a Site of Memory in Socialist and Postsocialist China", in: Marc Andre Matten (ed.), Places of Memory in Modern China. History, Politics, and Identity (Leiden, Boston: Brill, 2012) p. 233-281
Mark Selden, The Yenan Way in Revolutionary China (Cambridge: Harvard University Press 1971)
Edgar Snow, Red Star over China (Grove Press 1973)