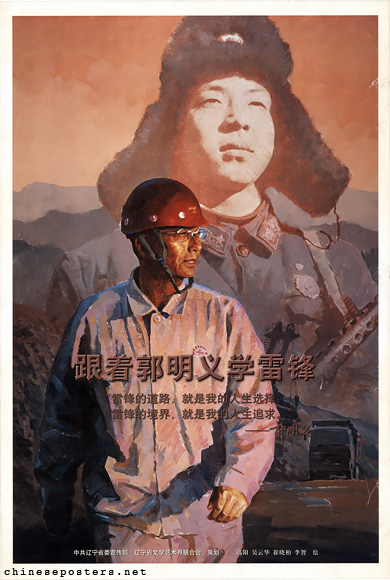 Guo Mingyi (郭明义, 1958) was born in Anshan City, Liaoning Province. He joined the People's Liberation Army in 1977, and the Party in 1980. After his demobilization in 1982, he became an employee at the Anshan Iron and Steel Corporation; in 1996, he became Traffic Manager of Slope Road of the Qidashan Iron Ore Mine Production Technology Office of the same Corporation. Even though lacking political or business experience, he became an alternate member of the 18th CCP Central Committee in 2012, and was reelected in the 19th CCP Central Committee in 2017; he also became a Vice-Chairman of the All-China Federation of Trade Unions in 2013.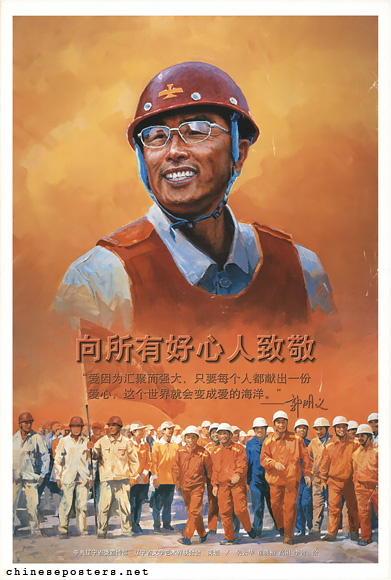 Despite all these formal functions, Guo is best known for his diligence and commitment to work, as well as his philanthropic activities, which have earned him the CCP-issued title of a "Modern Lei Feng". Coincidentally, Lei also was a steel worker. During the various nation-wide activities marking Lei Feng Day in 2019, Guo's honorary title was renewed. Guo clearly is intended to serve as a modern-day incarnation of China's most enduring model.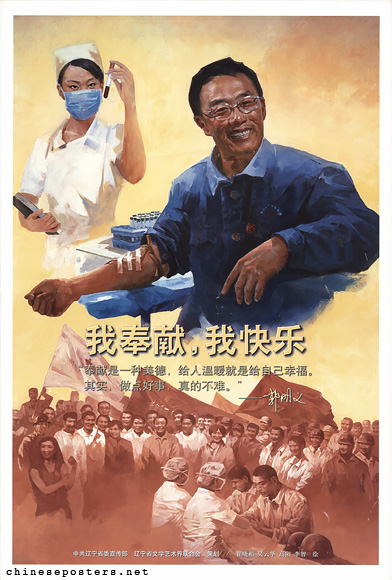 Guo spends around half of his annual salary sponsoring 180 children to attend school. He began sponsoring them in 1994, after watching a public-service advertisement on TV about children in poverty-stricken rural areas who could not afford to go to school. He joined "Project Hope" , a charity that helps children from poor families complete an elementary school education. He has also been a regular blood donor for more than 20 years and has been very active in campaigns to find bone marrow donors for children with leukemia.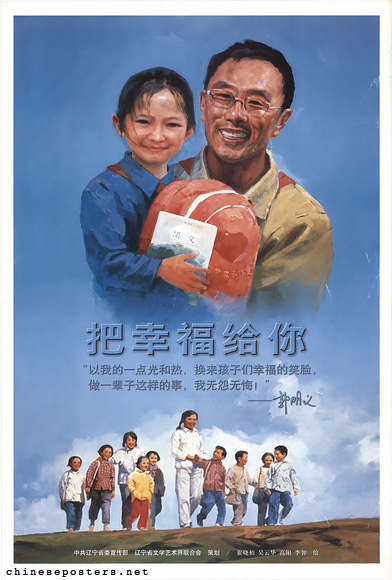 In 2011, a paper and audio video book titled A Good Man in China was published, devoted to Guo Mingyi; in the same year, the movie Guo Mingyi premiered, rated 4.9 (2.5 out of 5 stars) on Douban (https://movie.douban.com/subject/6013758/).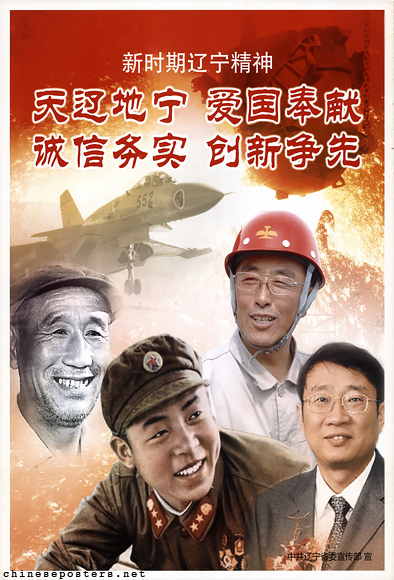 Ma Yujia, Steel Worker with a soft heart, China.org.cn, 5 May 2011
Sun Ying, "Bringing you Happiness through my good deeds — Altruism in China", Confucius Institute Magazine, vol. 20, no. 3 (May 2012), 54-63