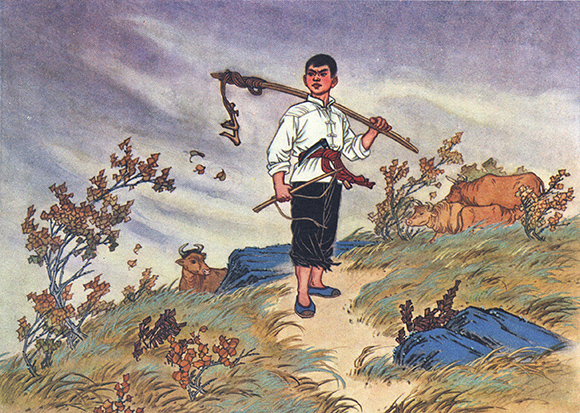 Xie Rongce (谢荣策, 1931-1948) was born in a poor peasant family in Ciyutuo Village, Ciyutuo Town, Liaoning Province. When he was a child, he was forced to care for pigs and cattle for the landlord and suffered all kinds of abuse. In his youthful mind, the seeds of hatred for the landlord were planted. Therefore, Xie Rongce participated in revolutionary activities. After the liberation of Liaozhong County in 1948, he served as the head of the children of Ciyutuo Village and participated in the struggle for land reform.
Unfortunately, he was arrested at the beginning of 1948. The enemy (Guomindang) tried all methods of torture and inducement to get Xie to divulge important military information about the People's Liberation Army, but he would rather die than surrender, chanting "Long live the Communist Party and Chairman Mao" until he died. In 1949, Xie was made a revolutionary martyr. In September 1950, the famous little hero Xie Rongce Martyr's Tomb was built in the Xie Rongce Revolutionary Martyrs Cemetery, 2.5 kilometers north of Ciyutuo Town, Shenyang, Liaoning Province.
Xie's exploits were the subject of a serial cartoon, "Little Hero Xie Rongce", which vividly depicts the heroic deeds of the young hero in the struggle against the enemy. It was first published in June 1964, and has been revised and republished in 2011.