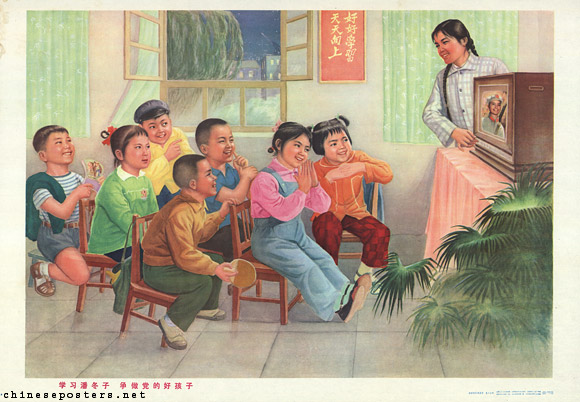 Strictly speaking, Pan Dongzi (潘冬子) is not a real hero. He is the main character of Sparkling Red Star (Shanshan hongxin, 闪闪红星), a children's movie released in 1974 by the August One Film Studio, administered by the People's Liberation Army. However, in the cultural desert that existed in China in the Cultural Revolution as a result of Jiang Qing's cultural policies and her 'model works', the movie must have had an enormous impact on its young audience.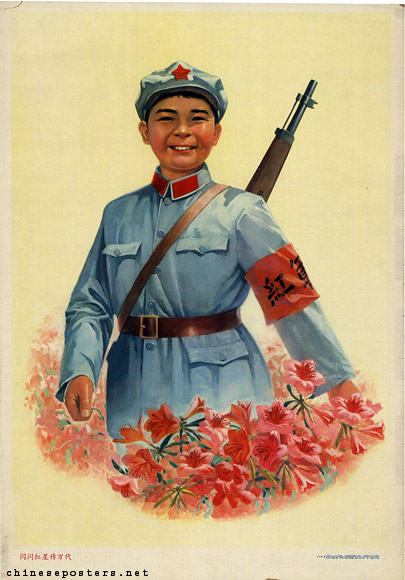 The synopsis of the movie, based on an original story by Li Xintian, is as follows: In 1931, when Pan is seven years old, his hometown is liberated by the Red Army. Three years later, his father joins the Army during the Long March. Before he leaves, he gives Pan a sparkling red star badge. This badge serves as his talisman in the fight against Hu Hansan, a local despot. After Pan's mother is killed in an encounter with the enemy, the Party takes care of him. Living among the guerrilla fighters, he proves to be a brave and witty little soldier. He succeeds in killing Hu Hansan and plays a big part in defeating the enemy. In 1938, Pan is allowed to join the PLA guerrilla forces fighting the Japanese invader. According to 100 Years Colorful Children's Screen -- A Compilation of Award Winning Children's Films, "With the red star badge on his cap and now a soldier in his own right, he begins his revolutionary and military career under the guidance of Chairman Mao's revolutionary line".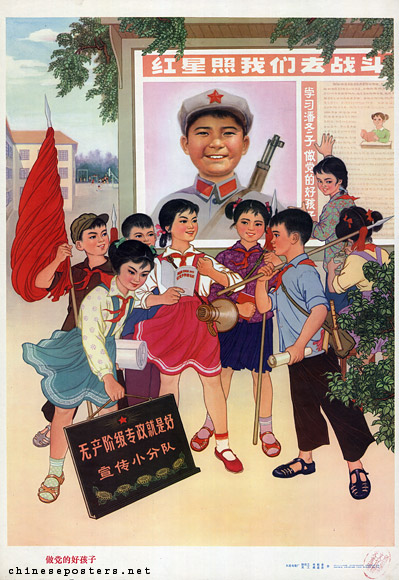 The movie, directed by Li Jun and Li Ang

, was awarded the First Prize of Feature Films at the Second National Awards for Children's Literature and Art Works from 1954 to 1979, which took place in 1980. The Duoban film review site

rates it with a 7.5 (four stars).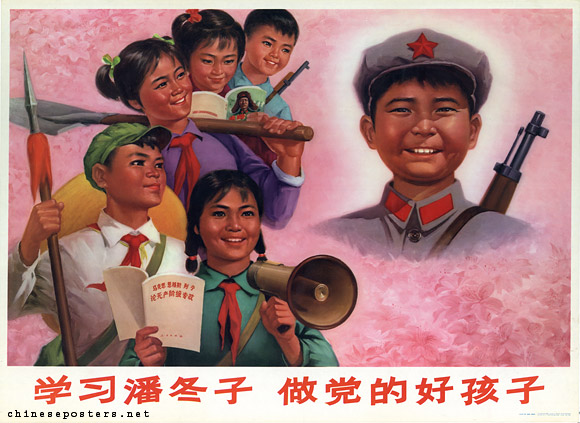 China Children's Film Society (eds), 100 Years Colorful Children's Screen -- A Compilation of Award Winning Children's Films (Beijing: Zhongguo ertong shaonian dianying xuehui, 2004)