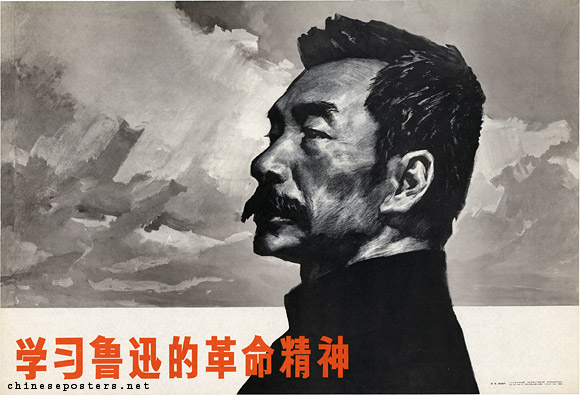 Lu Xun (鲁迅, pen name of Zhou Shuren, 25 September 1881 - 19 October 1936) played a seminal role in the world of Chinese literature and arts in the first decades of the 20th century. He was trained in the Jiangnan Naval Academy, the School of Mining and Railways, the Kobun Gakuin and the Sendai Medical School (Japan). Upon his return to China in 1909, he taught science in school, and later served as a bureaucrat in the Chinese Ministery of Education under Cai Yuanpei.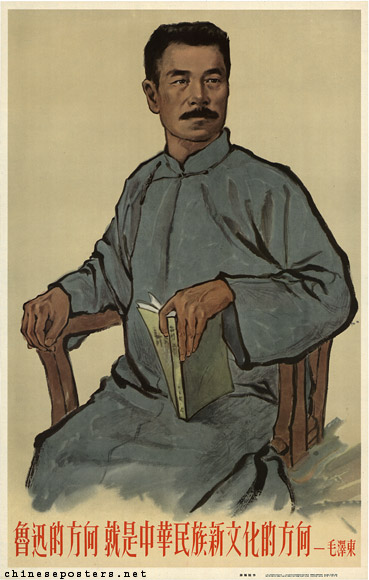 In 1918, he joined the New Culture Movement by having his "Diary of a Madman"

(Kuangren riji 狂人日记) published in New Youth Magazine (Xin qingnian 新青年). Both the style and the contents of this story had great influence on other May Fourth Movement writers. Lu continued to publish short stories ("The True Story of Ah Q"

, the impressive "Medicine"

, "Kong Yiji"

), prose poetry and zawen (杂文 miscellaneous essays). These earned him the reputation of being a shrewd and incisive observer and commentator of the times.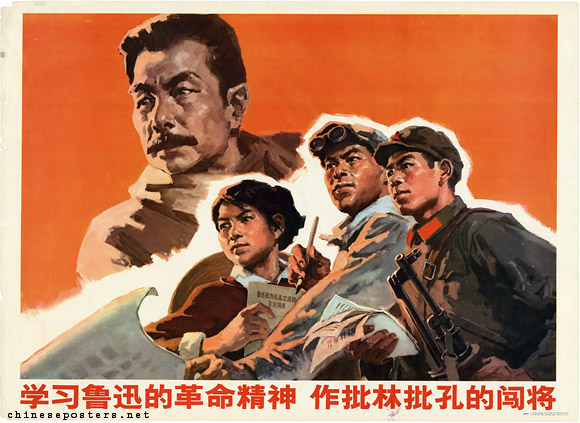 Lu's interests were not limited to creating literature that reflected his increasingly radical ideas about Chinese society. He played a major part in the popularization of non-Chinese art and the reapppreciation of traditional Chinese art. Inspired by European woodcut artists like Frans Masereel and Käthe Kollwitz, he introduced both their techniques and choice of socially relevant subject matter to likeminded young artists in China. This in turn would have an important influence on the propaganda posters produced later under the Communist Party. In short, Lu Xun became a radical, while maintaining his independence from both the Nationalists (Guomindang) and the Communist Party.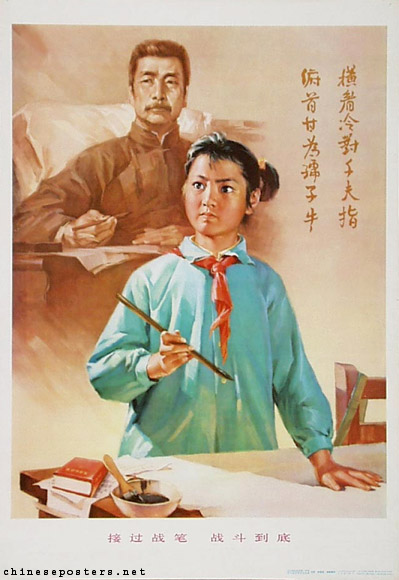 Nonetheless, Mao Zedong canonized Lu Xun as the intellectual forefather of the Revolution, as a trailblazer in the early struggles of the Communist Party. Although not a Party member, he has been considered a true Marxist-Leninist. Since 1949, Lu's name and his writings have been frequently used in the various struggles against enemies of various colors, and to justify the political positions of different, even opposing factions. The more pragmatic approach to politics that was inaugurated by Deng Xiaoping in 1978 has in no way tarnished Lu Xun's reputation.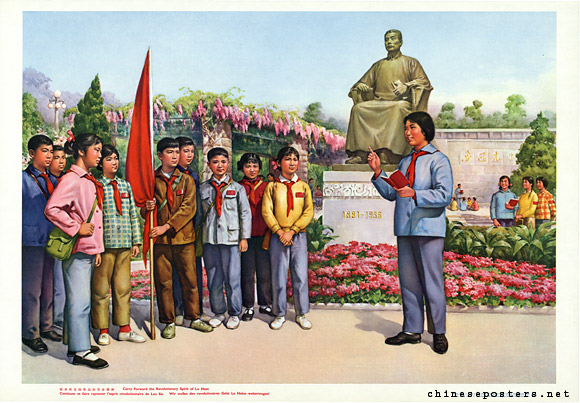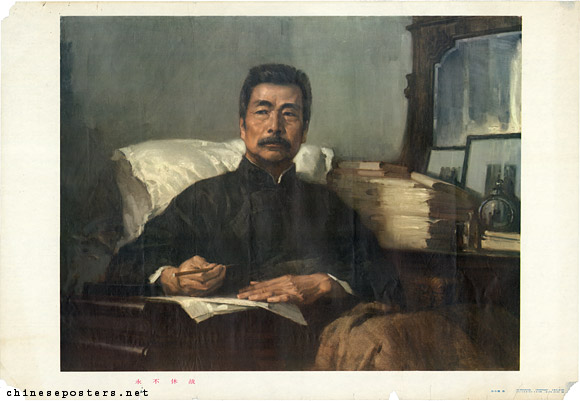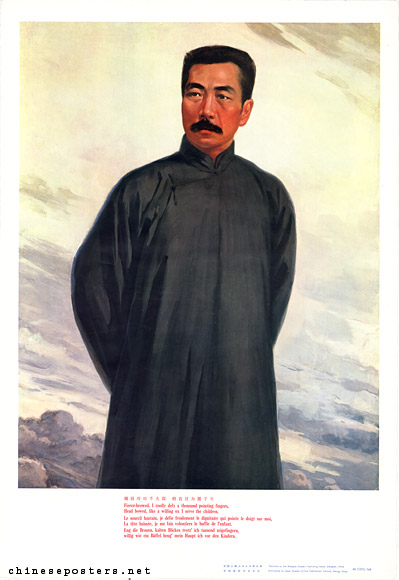 Leo Ou-fan Lee, Voices from the Iron House - A Study of Lu Xun (Bloomington, etc.: Indiana University Press 1987)
The Lu Xun Memorial Hall

(in Chinese)