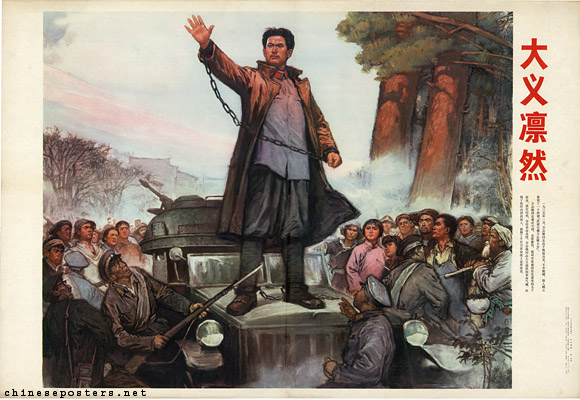 Although Fang Zhimin (方志敏, 1899-1935) already died in 1935, his heroic behavior in the struggle against the Nationalist regime has made him a model. His death at the hands of the Nationalists also has been responsible for the fact that he continued to play an important part in the process of building up symbolic capital that the CCP has been involved in for a long time. Even as late as in 1999, the centenary of his birth was marked at a ceremony where Hu Jintao, Jiang Zemin's successor as Party General Secretary, delivered the keynote address. Zeng Qinghong, another ally of Jiang, was present at that meeting as well.
A native of Yixian, Jiangxi Province, Fang was born in a poor peasant household in 1899. As a youth, he already took an interest in the question how China could be saved, and he participated in the anti-imperialist and anti-feudal struggles. After he joined the CCP in 1924, he assisted in setting up a provincial Party organization. During the Northern Expedition that resulted from the first CCP-GMD United Front, Fang was actively involved in organizational work among the Jiangxi peasants. After the Shanghai Massacre in 1927, which brought CCP-GMD cooperation to a bloody halt, Fang returned to his native region, where he continued to organize the peasantry and to urge them to take part in armed uprisings.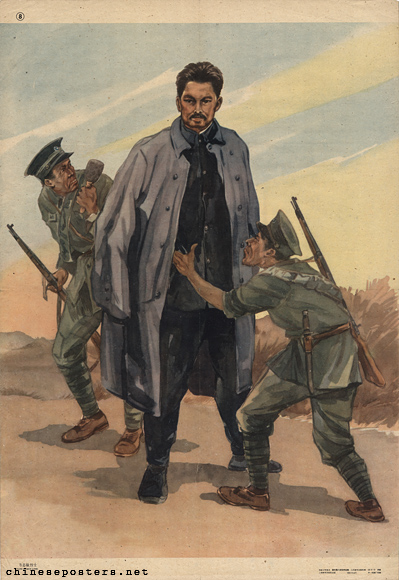 In the period 1928-1933, Fang took part in guerrilla warfare, enacted land reforms, established a liberated base area in the border area of Jiangxi and Fujian Provinces, and organized a section of the Red Army. During the encirclement campaigns waged by the Nationalists, Fang was actively engaged in beating back the GMD-troops. This earned him the respect of the Party, demonstrated partly by the fact that he was elected a member of the Central Committee during the Sixth Session of the Fifth Party Congress.
Fang was arrested by the Nationalists in January 1935. Although they tortured him, and tried to lure him into surrender, he 'inspired awe by upholding justice' and proved that he was a true Communist hero. Even while in prison, he wrote important theoretical contributions. On 6 August 1935, Fang was executed.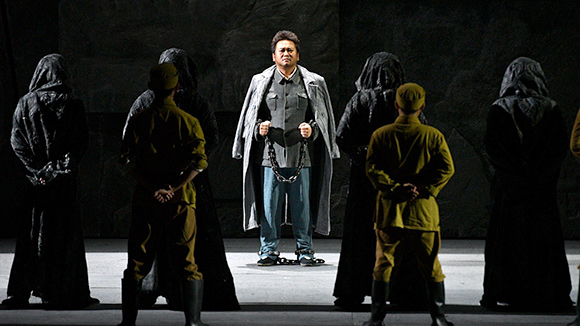 In 2015, Fang's fame reached new heights, when an opera about his life was commissioned by the National Centre for the Performing Arts, Beijing. The opera was performed for the first time on 1 July, 2017, in the NCPA's gigantic egg-shaped titanium-clad building

close to Tian'anmen Square.
Chen Yu (ed.), Zhonghua renmin gongheguo 36 junshijia [36 Strategists of the People's Republic of China] (Shanghai: Shanghai wenyi chubanshe, 2002) [in Chinese]