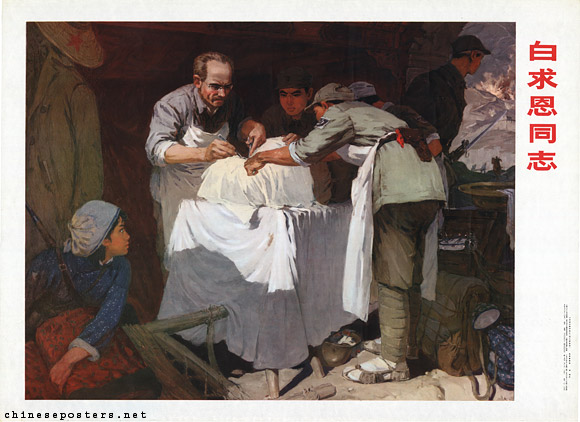 Norman Bethune (1890-1939, Chinese name: Bai Qiu'en, 白求恩) was a Canadian thoracic surgeon. During the 1930s, he became a convinced communist, and this led him to Spain, where he joined the anti-Fascist struggle. On the Spanish battle fields he became aware that 75% of serious battle casualties would survive if operated on immediately. In early 1938, he arrived in China, and proceeded to Yan'an, the revolutionary base area of the Chinese Communist Party. Mao Zedong commissioned him to organize a mobile operating unit in the interior of North China. Although he was forced to work under extreme circumstances, sometimes operating for forty hours straight without sleep, and within minutes of the front lines, he saved the lives of many Chinese partymembers and soldiers. He died of septicemia in Tang County, Baoding, contracted when he cut himself while operating under great pressure from advancing Japanese forces. His remains were interred

in the North China Martyrs Cemetery in Shijiazhuang, Hebei Province.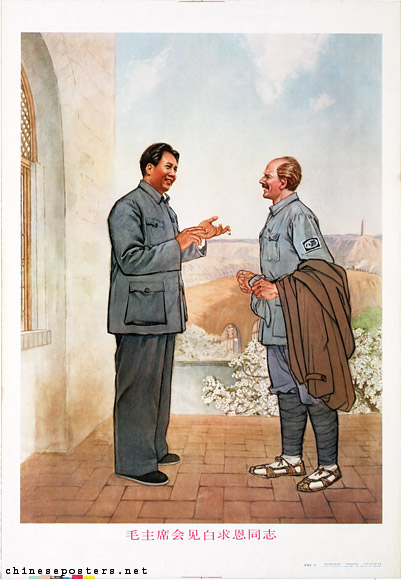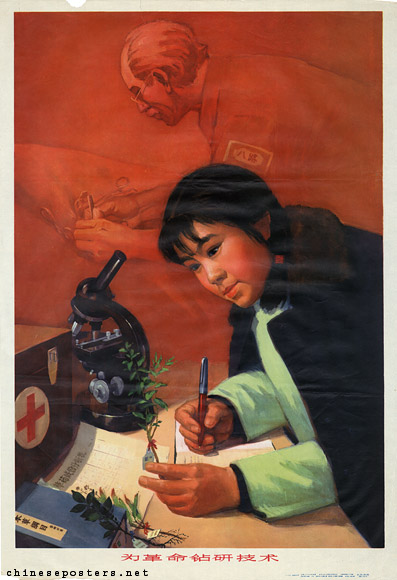 Many apocryphal stories exist about Bethune. He was said to be a heavy drinker and to be a womanizer to boot. Despite this, he was - and still is - widely admired in China. In the opening days of the Cultural Revolution (1966-1976), an early essay written by Mao Zedong entitled "In Memory of Norman Bethune"

was incorporated in the so-called "Three Constantly Read Articles", together with "The Foolish Old Man Who Removed the Mountains"

and "Serve the People"

. These essays were part of the narrow selection of reading materials considered ideologically correct: they became elementary reading in the schools, from universities down to the elementary levels.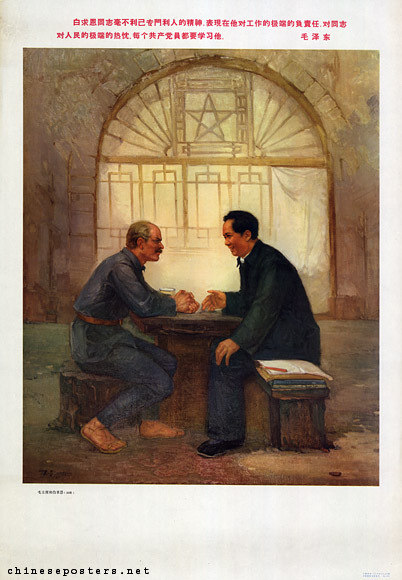 In 1990, Donald Sutherland (as the good doctor) and Hellen Mirren (as his wife) starred in Bethune: The Making of A Hero

. The movie, co-produced by China and Canada, was filmed on location.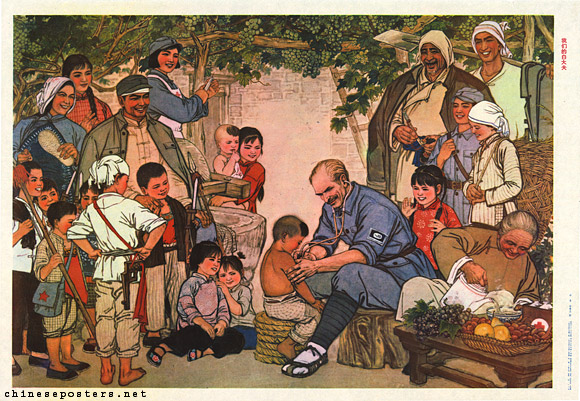 In recent years, Bethune seemed to have slipped from the public view. After the outbreak of SARS (severe acute respiratory syndrome) in China was belatedly acknowledged by the government in April 2003, Bethune's reputation suddenly was invoked again. Volunteers who went to Beijing to take part in the 'people's war' that was being waged against the disease were referred to in the media as Bethunes, and medical workers were praised for 'carrying forward the spirit of Bethune'.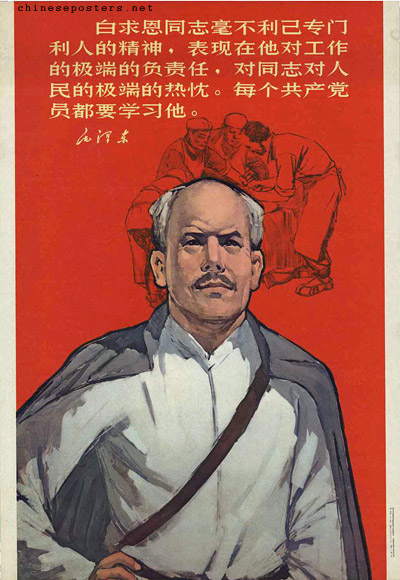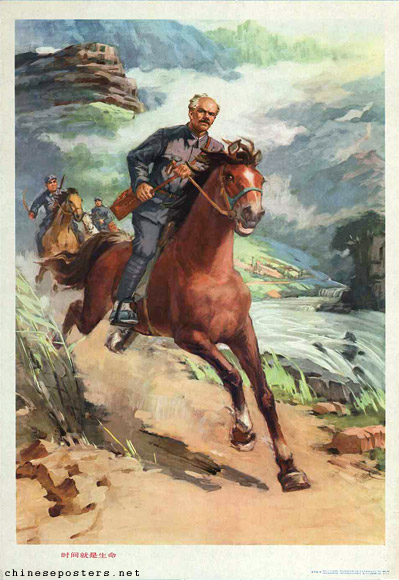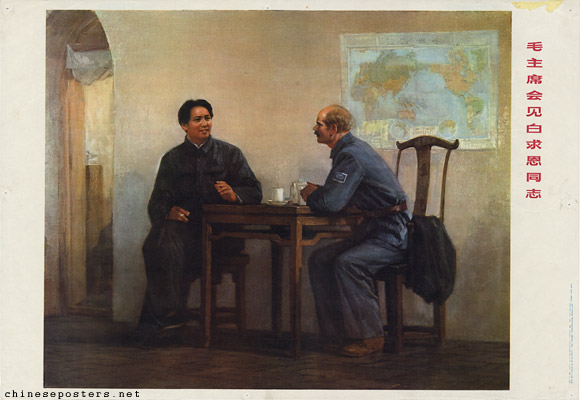 Ted Allan and Sydney Gordon, The Scalpel, the Sword: The Story of Doctor Norman Bethune (New York: The Monthly Review Press, 1973)
Christos Lynteris, "'In Memory of Norman Bethune': Two Resurrections of the 'Spirit of Selflessness' in Maoist China", Journal of the British Association for Chinese Studies Vol. 1 (2011), 21-49
Christos Lynteris, The Spirit of Selflessness in Maoist China: Socialist Medicine and the New Man (Basingstoke: Palgrave Macmillan, 2013)
Peter H. Pinkerton, "Norman Bethune, Eccentric, Man of Principle, Man of Action, Surgeon, and His Contribution to Blood Transfusion in War", Transfusion Medicine Reviews 21:3 (July 2007), 255-264
Xu Yan, 80 wei gongchandang rende gushi [The stories of 80 Communist Party personages] (Beijing: Jiefangjun wenyi chubanshe, 2001) [in Chinese]
Bethune

, an hour-long documentary film piecing together the career of Norman Bethune. Directed by Donald Brittain (1964), 58 min.