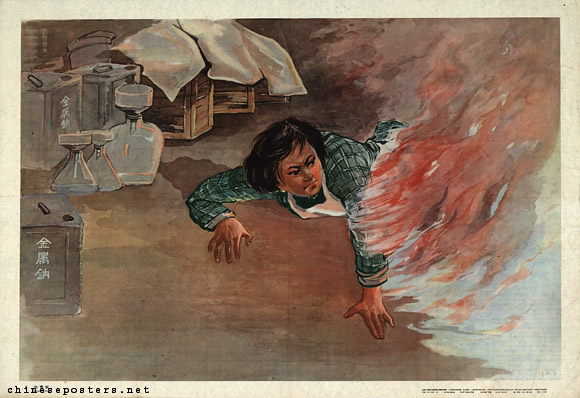 Xiang Xiuli (向秀丽, 1933-1958) was the daughter of a poor shopkeeper in Guangzhou (Canton), Guangdong Province. When she was only seven years old, the landlord put her to work as a slave girl in his household. She was sent to work in a pharmaceutical factory when she was 13. After 'Liberation', after the founding of the People's Republic, she continued to work in the factory, and was recommended many times as an advanced worker.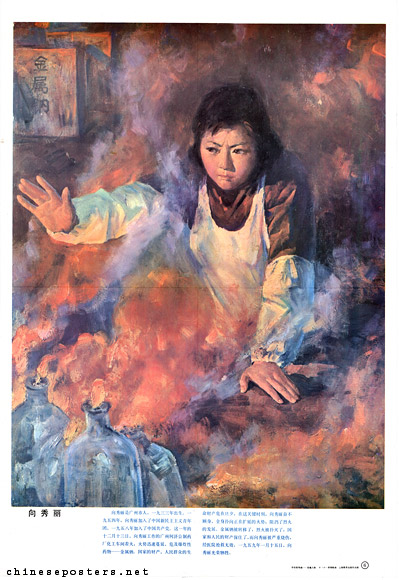 On 13 December 1958, some ethyl alcohol caught fire in the factory as a result of the negligence of a few of Xiang's inexperienced co-workers. In order to save her colleagues and the factory, Xiang tried with all her might to stop the fire from reaching some other highly explosive chemicals.
She succeeded in keeping the fire at bay until rescue workers arrived. Badly burned, she was rushed to the hospital, where all available medical experts, both from the Western and Chinese Medicine sections, tried to save her life - but without success.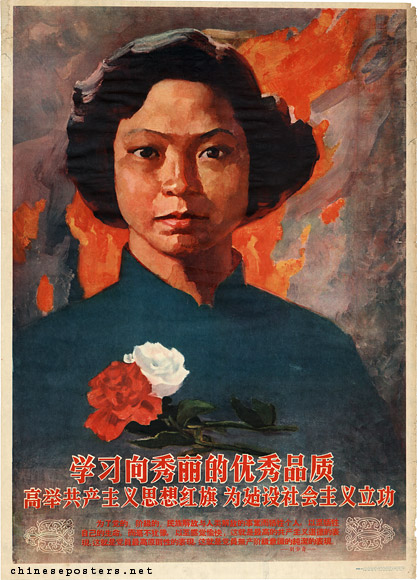 Until the present day, Xiang Xiuli is held up as an example well worth emulating.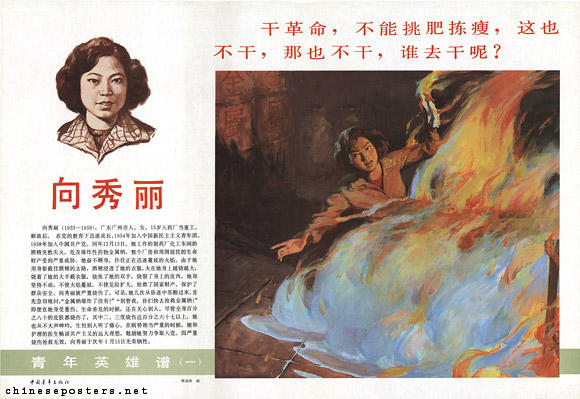 Shao Wu et al. (eds), 共和国群英谱 [Gongheguo qunyingpu - Register of heroes of the Republic] (Beijing: Zhongguo shaonian ertong chubanshe, 2003)